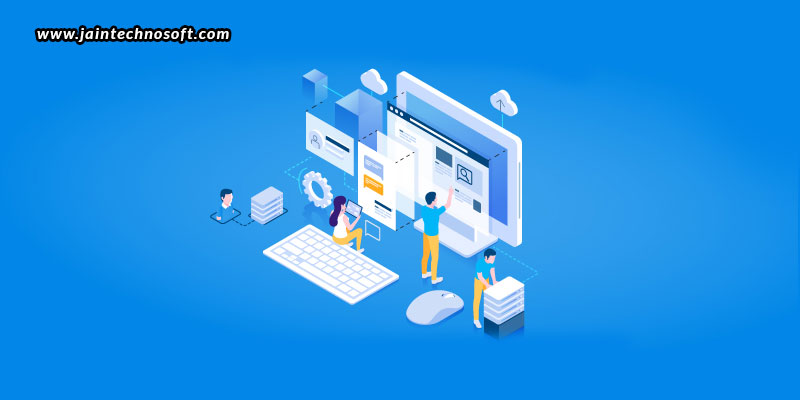 With the internet completing almost three decades, there are almost 2 billion websites and 5 billion daily active users online today! Over these decades, website development has evolved, and yet continues to modify rapidly. As a business owner who has gone digital, it's important that you're aware of the changing trends, so that you can keep a check on how updated your website is, and make subsequent changes where it's lagging. Failing to keep up with the latest trends can cost you on your ranking and traffic, and consequently your business. Not only is it important to build a website as per the current trends, but it's equally imperative that you maintain it from time to time, as and when the algorithms change. You therefore need a website development company in India who ensures both developing as well as maintaining your website as per the changing trends. Let's see what's trending now, and what'll continue to trend this year.
If you just want to quickly look through the main points, here's the list of Top 8 Web Development Trends in 2021-2022 that we've considered:
1. Voice Search
2. Mobile-friendly development
3. Progressive Web Apps (PWAs)
4. Accelerated Mobile Pages (AMPs)
5. Single-Page Applications (SPAs)
6. Artificial Intelligence chatbots (AI chatbots)
7. Motion UI
8. Serverless architecture
1. Voice Search 
With the popular growth of virtual assistants like Siri and Alexa, it's clear how voice search is rapidly rising in acceptance. In fact, it has been researched that more than 50% of households in the world will have voice assistants like these and more by next year. Smart speakers, smartphones, and IoT devices are all being used for voice search. SERPs are also considering voice search as a ranking factor, which means voice search is soon to be a major part of every content strategy.
2. Mobile-friendly development 
More than 50% of searches are made through smartphones today, which has made mobile-first approach very essential when it comes to web development. While being mobile-friendly has been an important feature since a good amount of time, today it means using geolocation data to deliver highly personalized experiences to users, and incorporating bio-metric authentication like fingerprint scanning or voice recognition.
3. Progressive Web Apps (PWAs) 
PWAs have and will continue to replace Web apps, as they help websites to load in no time, while also having the ability to work offline in apps like Google Maps. With the increased usage of smartphones today, it's essential to revamp web applications into PWAs to bring in amazing benefits. Moreover, it also saves on the development costs, and offers an unmatched user experience and seamless maintenance.
4. Accelerated Mobile Pages (AMPs) 
AMPs provide mobile users with lightning-fast digital experiences, providing seamless user experiences, which decreases bounce rate and improves core business metrics like conversions.
Also Read: What Is AMP And How Will It Affect Marketers?
5. Single-Page Applications (SPAs) 
SPAs are JavaScript-based web applications that load a single HTML page in a visitor's browser and dynamically update content as required, without refreshing the entire page. These applications are easy to build and cost-effective, as they consume less space on servers, and provide information efficiently on a single page. SPAs are thus a great choice for both users and developers.
6. Artificial Intelligence chatbots (AI chatbots) 
AI chatbots have and will continue to meet the needs of, and match the behaviour of, users by leveraging machine learning, natural language processing, and information retrieval techniques. It helps in speeding up operations using voice or text chats, and in offering users with a seamless digital experience by collecting data, answering frequently asked questions, and solving other issues.
7. Motion UI 
Motion UI is a front-end framework that enables developers to build fully-responsive websites and mobile applications, and use predefined motions within a native app setting. With this framework, elements can slide, spin, bounce, and do a lot more. Being compatible with all web technologies, and being possible to be added anywhere on a website, Motion UI has been widely in use since 2018; and thanks to the SASS libraries technology, it's become even more accessible today.
8. Serverless architecture 
With an ongoing search for technology that helps reduce system overloading, data loss, and development costs, what's come up is serverless technology. Serverless architecture runs on cloud technology so that users can run code for virtually any type of application or backend service without any kind of provision, management, or server upgrading. Serverless technology is expected to perform a multitude of tasks like downloading file backups, delivering notifications, exporting objects, and more.
Whether you incorporate some or all of the above trends into your websites and applications, it's important that you meet the needs and expectations of online consumers. Whatever you do, it's important to optimize the user experience on every kind of device. Staying on top of the web development trends can ensure that your website will consistently rank higher and attract more traffic.