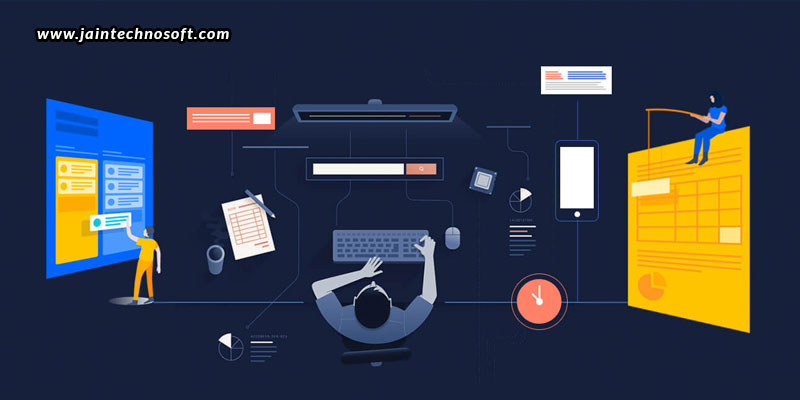 Whether to have a website or not for your business is just out of the question today. A website is as important to a business, as is the brain to the body. So, if you want growth, you want a website. But, coming up with a random kind of website and putting it up online is not enough. What's important is that you hire professional and experienced Web design experts in India to design the best kind of website for your business. They will not only build an appropriate website for you, but will also keep updating it from time to time as required, so as to keep you ahead at all times.
Nevertheless, if you want to take up the responsibility of building a website on your own, there are certain strategies you must be sure to include in your Web design plan. It is only with the right tips and strategies that your website can prove to be an effective branding tool. And, here are a few tips that can help you do just that.
SEO
SEO is the primary tool you need to work on. Optimizing your website is still at No. 1 to drive visibility to your site. When done right, SEO helps you to tank higher, thus making your website visible to the browsers, which in turn results in more traffic. There is a lot that goes into SEO, but some of the most important aspects include user intent, keyword research, relevant content, links, and mobile responsiveness.
User experience
User experience is critically important for any website. A user-friendly website can boost your business significantly. And, in order to have one, you need to have a layout that is intuitive with an easy navigation. Such ease of navigation can encourage causal browsers to spend more time on the site, thus taking a step forward in converting visitors to leads. Also, don't forget to have an accessibility on your website. For instance, you need to have fonts that can be easily read by even those who have difficulty reading; the colours must be soothing to the eyes; and you can offer alternate language translations if you're targeting different kinds of audiences.
Website layout
Just as we mentioned above, the colour scheme and fonts used must be appealing to the eyes of the visitors. No matter how much effort you put into SEO and UX, it'll all go down the drain if you don't have the right kind of appealing layout. Along with the right colours and fonts, you also need to decide on how you want to place the text, and how you want to incorporate any relevant images, infographics, animations, or videos within the text. Remember, don't make your page too cramped up. Leave enough whitespace to have the eyes differentiate between different chunks of content. Also, have an effective header and footer. Include all that is necessary to the page, but analyze what needs to go into the header, what needs to be put up in the body of the page, and what should be left to be included in the footer. Afterall, all these three parts of a page have their own distinctive characteristics and importance.
Pages
Are you willing to have a multi-page website, or is a single page website enough? If you're opting for a multi-page website, you need to know the kinds of pages you need. For instance, the most basic pages of a website are the homepage, the About Us page, the Products/Services page, and the Contacts page. Other than that, you could also include other pages like Awards, Affiliations, Careers, etc. if required. But, make sure to name them with the right word choices, and make it easy for the visitors to navigate through them.
Your website is an image of your brand, which provides an impression about you. You thus shouldn't risk working on it on your own. It is always better to invest in hiring Web design experts in India who can help reap the best outcomes, rather than risking your time and resources, without being sure if you could obtain the right kinds of benefits from it.