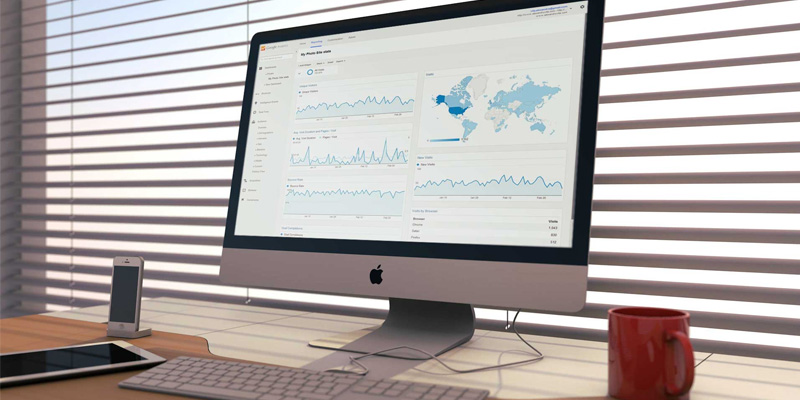 Keyword data was once a very important feature of Google Analytics (GA) that made it possible for optimizing websites. This feature is no more included in GA. If you have optimized content on your site, visitors will surely find you with the keywords you have projected. The insights as to how and why users engage with content clearly show how to improve content and SEO so that there are increased conversions, leads and sales.
Standard GA implementation doesn't have internal search reporting configured. In order to get the data, you will have to put in information into GA manually. Before this setup, the searches that took place will not be considered. You will only get data from the searches that are made after the setup. This is why you must wait for a month or so after setting up site search tracking in GA before analyzing site search data or else you won't be able to get sufficient valuable data.
Here is how you can analyze internal site search data to prepare logical reports.
Overview
The overview report lists the high-level metrics related to a site's internal search. You can know whether or not the visitors are getting what they are looking for on the site. If the search exits and refinement numbers are high, it means that the users are not able to find what they are looking for. If the time after search and average search depth are high, then it means that users find a lot of value in your site search.
Pages
This report lets you know the pages on which the users made their queries. Having a look at this data, you will know where the users are facing problems in finding content. Check if users can find the content they need in your top pages.
Search terms
This shows the search terms that are used the most and how the users engage with them. These are the terms that the users want to see on your site. So, if these terms are not included in your SEO or PPC, make it a point to include them to target the right audience. If a search term has high search exits or refinements, this means that you don't have the content the users are looking for.
Usage
This report shows the number of pages the users viewed and average duration that they stayed on your page. If both the elements give high results, it indicates that your website has the content that the users are searching for. This also shows whether or not site search helps achieve goals. Depending on the results, you can make the necessary changes to enhance the site search or make it stand out with specific calls-to-action.
Segments
Dividing your analytics into segments will give you better understanding. Here are the segments you can divide your analysis into.
Mobile searches – If you segment by mobile searches, you will be able to see users who are using site search from mobile. The report will help you focus on where you are lacking in the design or layout of the mobile website.
Conversions – You can also segment to check if your site is bringing in conversions or not.
Organic traffic – Check how many users have to refine their searches to reach your site. Find out which keywords they are looking for.
Returning users – Check for the users that return to your site because these are the users who are satisfied with your content. Use the internal search data to find out what content you should provide to serve them better.
If you look into the above stated ways to analyze the internal search data, it will give you the information you need to greatly improve your web content, design, and search engine optimization. If you need any kind of assistance, you can approach Jain Technosoft, a leading SEO company in India to help you improve your website's SEO.
To know more about Advanced Local SEO Competition Analysis, click here.