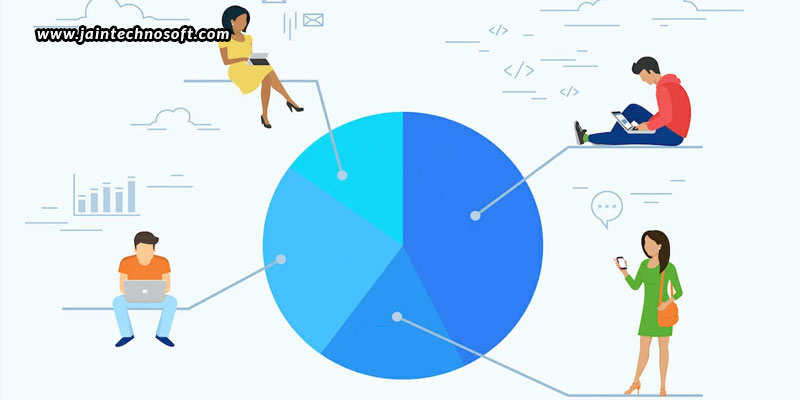 Personalization is the latest trend. Nobody today wants to be a part of the crowd; each one wants to stand out. And, this is what calls for personalization. Personalization helps obtain products that are specifically tailored for an individual, depending upon his choices and preferences to suit his tastes. Brands, realizing the importance of this trend, have started coming up with services that can help personalize products for their buyers, to provide them with a great customer experience. But, a great personalized customer experience is impossible without a proper market segmentation in place.
What is marketing segmentation?
Marketing segmentation, as the name itself says, is the segmentation of the market, meaning that the market is classified into various groups, based on certain common characteristics. Generally, marketing segmentation has four key approaches to divide a brand's target markets into smaller, defined groups.
Demographic segmentation – This is the most basic generalizes type of segmentation that divides people into groups based on their age, gender, income, location, ethnicity, or occupation.
Geographic segmentation – This divides people based on where they live, considering features like the country, zip codes, urban/rural, climate, cultural influence, religional influence, etc.
Psychographic segmentation – This divides people into groups based on their lifestyles, interests, and attitudes, which gives marketers more profound insight into the users, helping to create better relevant content and experiences.
Behavioural segmentation – This divides customers based on their activities – the way they interact with a company, and the way they take towards their purchase decisions.
How can marketing segmentation help?
Marketing segmentation can teach you invaluable lessons about your existing customers, giving you an insight into where to grow, and how to focus your marketing resources for the best outcomes. That's because marketing segmentation takes an individualized experience-first approach to analyze the demographic, geographic, psychographic, and behavioural data of the customers. Using these insights, relevant brand interactions, relevant recommendations, and personalized messages can be crafted to eventually culminate in an overall positive brand experience.
Using marketing segmentation into the designing strategy
Now that you know the different types of segmentation, and why such segmentation is important, the next step is using it into your own deigning strategy.
Analyzing your customers – The first step is to understand your customers – their interests, their thoughts, their intentions, their locations, their lifestyles, etc.
Asking for feedback – You can delve further by sending customers surveys to fill in their inputs, which will help you know more about them.
Dive into analytics – Look out for how customers interact with your website – the best performing pages, the drop-offs, the active pages, etc. This will help you gain a clearer understanding of what is working, and what needs to be worked upon.
Look out for trends – You always need to be updated with the latest trends. There could be a particular product category that is getting a lot of attention, which will help you understand if you need to create a specific separate segment for the category.
Talk to your sales department – Your sales department is what can best help you know about what is selling, and how customers are interacting. They can help you know what is working and where things are going bad, which will help you create segments aligned with who your customers are.
There! You're now all set to use marketing segmentation to craft delectable customer journeys! So, use these timings and patterns to craft consistent valuable journeys for your customers with a customized website, full of positive brand interactions that can instigate brand loyalty. And, for everything kind of assistance, you can always count on professional digital marketing experts in India to help with their amazing skills and expertise.