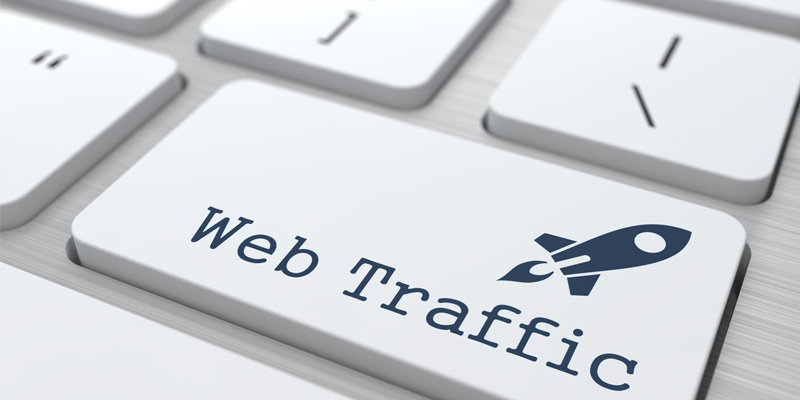 Some web owners might think that getting traffic on their site is the toughest part. While some might think that having the users stay on their site for a longer time is even tougher. You might think that having quality content and backlinks on your site is enough for the users to come onto your site. But, you need to convert the traffic into conversions. There might be many reasons why your site might be unable to do so.
Loading time
On an average, users wait not more than 5 seconds for a page to load. If your site takes longer, a majority of the people will move away. 73% of users say that they navigate away from a page if it takes too long to load. You sure do not want to lose such a high percentage of your clients because of this.
Readability
All kinds of age groups use the internet today. The younger generation might not be having more of a problem to read something that is in small or fancy font. But, what about the elderly? Most of the elder age groups are near-sighted. If they cannot find ease in reading the text on the website, they will surely navigate away. Avoid using small fonts or even fancy fonts for that matter. Keep the text simple and big enough to give a pleasing effect to the readers. Reading should be effortless and help the users to focus on the message. Make sure to have a relevant size and colour of the text as compared to the background of the page.
Chaos
You would want to show the users all kinds of artistic capabilities your designers have. But, in order to include every kind of art, you might miss out on the thought that it might be creating too much of clutter on your page. You want every element of your page to be highlighted, which is practically not possible. Find out the most important elements and highlight them to stand apart from the rest of the page. Make sure to differentiate every two elements of a page with some white space. This will give your page a break and let the users focus on different elements differently.
Automatic-playing videos
You might have placed a video or animation on your page but, if these elements are distracting the users and do not let them focus on the other parts of your site, it will prove useless. If you have a video automatically playing when a user lands on your page, it would create frustration. Let the users play the video only when they want to. Don't force the video to be played for them everytime.
Navigation
It is important that a website is easy to use and well-organized. The users should be able to easily find out what they are looking for and they must be easily led to the next page or segment through easy navigation. Complex navigation will get the users angry or frustrated and will have them moving away to another site where they could find the information they want easily.
Directing to a different page
When a user types in their query, they expect that you lead them to the page that gives them the most relevant information. But, if for every search, you have only a single landing page or if you direct all your users to your home page, it isn't a good idea. You need to analyze what the particular user is looking for and then decide on which page you must lead him to.
Pagination
You have beautifully collected all the information on the top 20 of a certain category. Now, when you want to deliver this content to the users, you want to make it interesting for them. What is a user has to go through 20 different pages to view these top 20? It definitely becomes frustrating and leads to loss of interest. Instead, you can place 5 points on a single page and reduce the page views to 4. Having to go through 4 pages is far better than 20, don't you think so?
Security and trust factor
A majority of online users are concerned for the security of a website when they get onto it. Especially for eCommerce platforms, until and unless the customers are sure of their personal information being secure, they will not make a purchase. It is important that you create trust among the users so that they make a purchase from you and can rely on you for further deals.
Asking for email
You want the users to sign up with you and you would want to keep them updated about your promotions and deals through mail. But, this does not mean you ask for their email too soon. Let them browse through your site and know enough about you. Let them build a bond with you so that when you ask them for their email, they promptly give it to you. If you ask for commitment too early, it might disinterest the users.
Now that you know what could be the reasons due to which you might be losing out on website traffic, make the required changes on your site. This will have more users coming to your site and stay longer. If you need any kind of assistance with designing a website that keeps the users interested as well as helps you get a good rank in search engines, you can contact Jain Technosoft, a leading SEO company in India, who has a great experience in working with different kinds of local as well as international clients across different business types that target different types of audience.