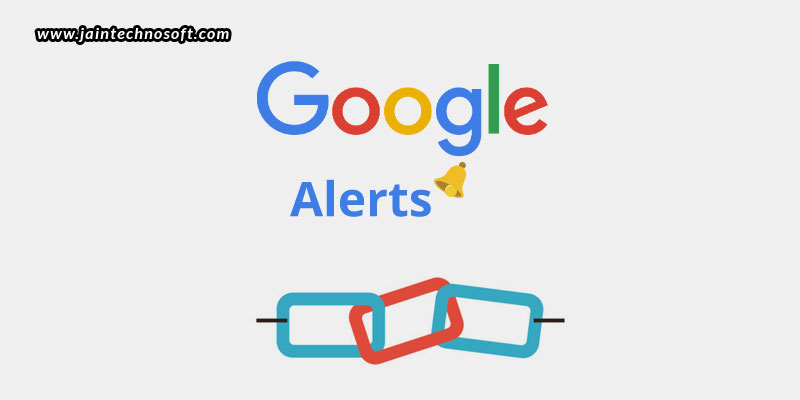 Link building is very directly related to relationship building. When you need links, you can always rely on those business owners and websites with whom you have a good relationship. If you don't have a good relationship, you'll have to them buy and sell links, or trade links, both of which are black hat SEO techniques, for which you may be penalized if you're caught.
However, there is yet another link building strategy – fresh mentions. When a webmaster published your brand name or product without actually linking to your site, these are known as fresh mention opportunities. This becomes easy because the webmaster already knows you, and you don't have to explain yourself to the site owner. All you may have to do is just ask them to put an <a href> tag in the code. But, how do you find these fresh mentions? Google Alerts is what can help you.
How to set up Google Alerts?
Set up a Gmail account and land on the Google Alerts page, where you'll find a search bar. Type into the search bar the phrase that you want to create an alert for. The page will at the top ask for the email address that you want to receive the alerts at, following which will be examples of recent alerts for your query. You'll then need to click the "Create Alert" button, which will send alerts to your selected inbox. You also have the option to customize a few settings. When you click the "Show options" dropdown, you will able to see all the options that you can adjust, such as how often, source, language, region, how many, deliver to, etc. Each item has a default setting, which you can alter as per your wish.
Google Alert tips
Quotation marks – To get results for an exact phrase, you'll have to use quotation marks. Also, you have an option to combine terms with and without quotation marks in a single alert. This will then return results that include both the exact phrase and the loose words you have inserted without the quotation marks.
Multiple alerts – Setting up more than one alert is possible, and in fact recommended too. You may set up multiple alerts with the terms that include your brand name, y our products/services, your keywords, etc. Obviously, with multiple alerts, your inbox will be flooded with emails. So, to avoid that, you can decrease the frequency or alter the delivery days. You may also set up a separate Gmail account to receive only these emails.
Alerts for competitors – You can consider setting up alerts for your competitors too, to get an idea of their link building and publicity strategies, which you can learn from. This way, you can also find new potential target sites that aren't mentioning you.
Misspellings – You may also include some common misspellings in your list. You never know you may get a few valuable results from erroneous misspellings too!
Google Alerts is a valuable tool to help with link building purposes. Other than that, you may also hire a professional SEO company in India to help with many other organic link building strategies.
ALSO READ: Link Building Rules For 2020 – The Do's And Don'ts