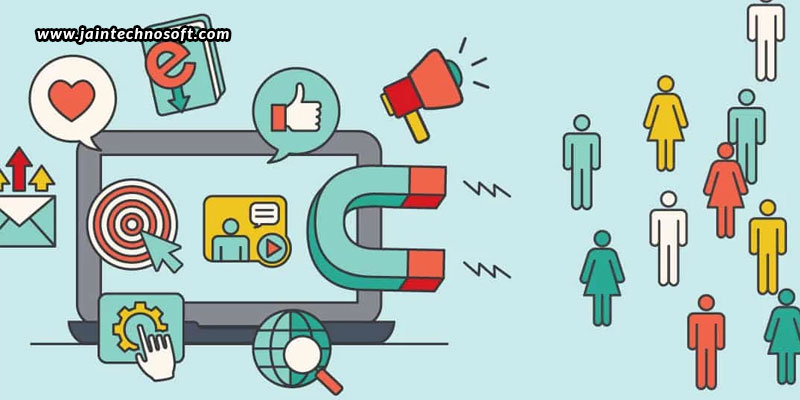 Lead generation is an important part of SEO for every online business, as having more leads brings better opportunities for making sales. And, if you are struggling to make leads, here is one way that can definitely help – the topic cluster method, one of the latest techniques used by an SEO company in India to optimize a content strategy.
What are topic clusters?
A topic cluster is where a single pillar page acts as the main hub of content for an overarching topic, and multiple content pages related to that same topic link back to the pillar page, and to each other. This new methodology came about as a result of multiple changes in Google's algorithm, which forced marketers to focus on high-quality content in order to rank high on SERPs. Topic clusters can work well as they help increase traffic to a page using an internal linking system. When readers land on a particular page, they can find links to related content on the same site. This increases the time visitors spend on the site, and also reduces bounce rate. With such increase in time spend and reduction in bounce rate, SEO for the site is boosted.
How to use topic clusters to achieve more leads?
The keywords you want to rank for – First and foremost, choose the keywords that you want to rank for. Choose a main keyword for your pillar page. It is better if this main keyword is long-tail that is broad enough to cover multiple topics, yet specific enough to allow create high-value content clusters. Using the main keyword, you can then break it up into multiple smaller keywords.
The content plan – With the keywords in hand, you can now create content revolving around those words or phrases. Creating cluster content before building the pillar page article is a good idea, as cluster content include individual content pieces that you can publish separately as a dive into specific aspects of the pillar page blog.
Pillar page blog – The content on the pillar page can be anywhere between 3000 to 5000 words. Using the cluster content, you can outline, build up, and then link to a brand new pillar page article.
Audit – Check for older articles to see if you have anything that can be expanded to become pillar page content. Or, you may use highly specific content about a broad topic to start building up a brand new pillar page. You may start with content that used to rank high, but dropped in rankings with time.
Content interlinking – This is one of the most important parts of the topic cluster method. You need to be able to properly link your cluster content to your pillar article, and vice versa. Using CTAs is a great way to link out to cluster content. Also, make sure to try and get as many backlinks to your pillar content as possible, to boost your ranking even faster.
The topic cluster method is one of the best ways to streamline and optimize your content marketing strategy. Using the steps mentioned above, you can start implementing the method on your website, to give your site visitors a better online experience, and have your content rank higher on SERPs.