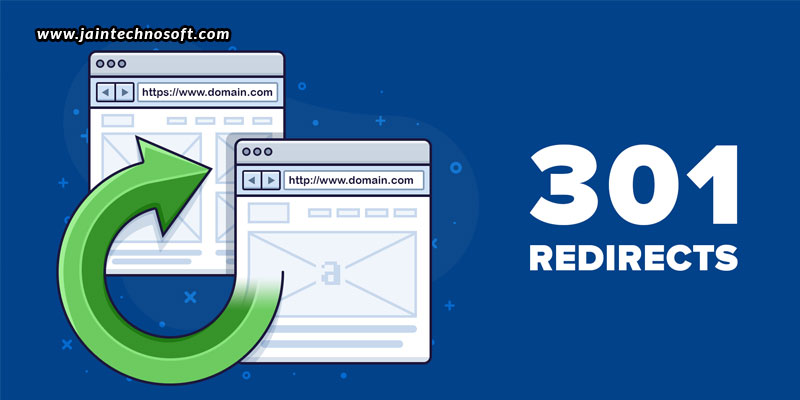 Understanding how to execute 301 redirects is an essential SEO skill as 301 redirects are commonly used status codes that signal search engines that a permanent redirect is now in place. But, it is very important that these redirects are used in the correct way so that it positively affects SEO performance from a technical, content, and link building perspective.
Begin with an audit
You need to start with an audit, which includes finding unsecured URLs and resolving redirect issues.
If you have an SSL certificate installed, some URLS may still be insecure, which is why it is important to find them and 301 redirect them to the secured URLs.
Other than this, you must also change all your 302s to 301s, unless the 302 is actually being used for it proper purpose.
Then, you must look for any redirect chains, which occur when a redirect is redirecting to a redirect. These redirect chains can hurt your website's authority, which is why it is important to find them and then break the chain.
Lastly, find all your existing 404 pages, and see if any of these pages have existing backlinks. 301 redirect all such pages to a relevant page, or the homepage.
Mother asset instead of multiple assets
You should never create multiple assets around very similar keyword phrases, or it will lead to keyword cannibalization, and make your SEO campaign difficult. But, if you have already done that, then you must consolidate similar content assets into a single mother asset to bring multiple benefits such as increased word count, deeper content, better authority, and zero keyword cannibalization issues. To do this, you must first identify content assets that target the same keywords or closely-related keywords. Decide the content asset that should be your mother asset. Map out how you'll combine these content assets into a single piece of content. Then, consolidate the content, and 301 redirect all the supporting assets to the mother asset.
Merging domains
You may 301 redirect a relevant expired domain to your site, with an aim to increase your site's authority so that you boost your ranking and organic search traffic both. There are ways to find the most relevant domains for you; but most importantly, you need to find only those that you should focus on. There are various tools to help you find the best domains, such as Domcop or Flippa. But hold on! Don't go crazy with merging domains; make sure to have vetting standards so as to consider only the highest quality and most relevant domains.
As you can see, 301 redirects is a vast project. And, utilizing the 301 redirecting technique in the right manner is not an easy task, which is why we would suggest you have someone skilled in the job to do it for you. You can get in touch with a professional SEO company in India to help you not only with redirecting your pages, but with every other element of SEO.