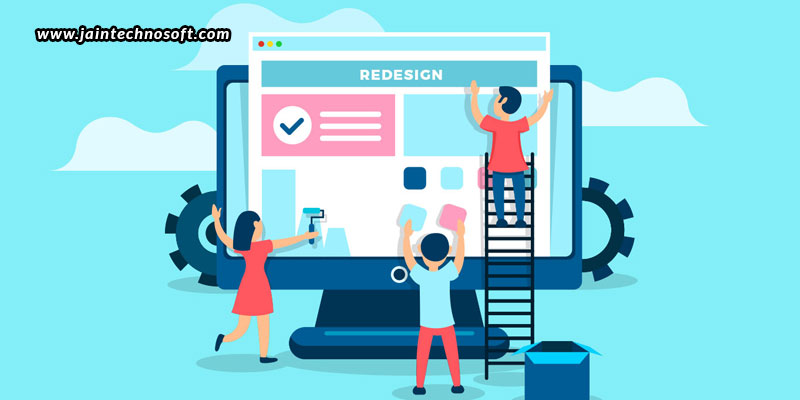 Developing a website for the first time, investing in its SEO, and achieving immense success from it, is one thing; and maintaining the success is another. When you have a website developed by professionals, you're certain that it'll reap amazing benefits for your business, but that's going to be only for a certain period of time; until the next algorithmic change or trend does not spring up. Once there's a change in algorithm, you need to adapt to the latest trends and update your website for the same.
This is the reason why business owners are more likely to approach those Web design companies in India who not only design a website for once, but also invest in maintaining and updating it from time to time consistently, to help it stay at the top of SERPs.
Let's find out how updating your website from time to time can be helpful for your business.
1. Updating your website can strike the right first impression
A research has found out that it takes only the first 3 seconds for an individual to decide as to whether he would like to explore a website further or not, just by looking at the homepage or landing page. This means that you need to attract and engage your audience in those first three seconds only! And, this can be possible by using the right kind of design and visuals. An outdated website will not appeal to the visitors.
Using the latest themes, intuitive features, and motion UI is thus very important to have an appealing website. While updating your site, you must thus integrate advanced features like chatbots, social media integration, call-to-actions, etc.
2. Updating your website can improve your site's loading speed
Over time, a website starts getting very bulky, which can result in a very slow speed; and this slow speed can result in an increased bounce rate. An increased bounce rate will indicate to Google that your website isn't as efficient, which means you start losing out on the ranking too.
Constantly updating your website can help remove any unnecessary files, thus improving its loading speed, which in turn can boost conversions and increase time on site, resulting in higher ranking on SERPs.
3. Updating your website can boost the security of your site
If you want your customers to be happy and satisfied with you, you must keep all their data and information secured with you. They must be able to trust you in order to make transactions, which is why you cannot afford to compromise their safety.
Optimizing your website's security periodically is a must, protecting it against malware attacks. You must also update your antivirus version to enhance your site's security.
4. Updating your website can keep your customers waiting for more
Adding new products/services every once in a while is essential. Updating your website with the same is also important to inform your customers of new additions, as well as having them to wait for new additions from time to time, thus retaining their interest in your brand. This way you can drive awareness among people too.
5. Updating your website can boost your ranking on SERPs
Having an updated and optimized website can thus increase your website's rank on SERPs, which means an enhanced visibility. This visibility will grab more attention, resulting in more traffic on your site. Optimizing and updating your site with the Website Development latest trends is hence highly recommended.
While there is no hard and fast rule for how often you should be updating your website, but hiring professional and expert Web design companies in India can help you do so at the right time. That's because such experts know the ins and outs of the business, and will know the right time to strike, in order to reap the best benefits.