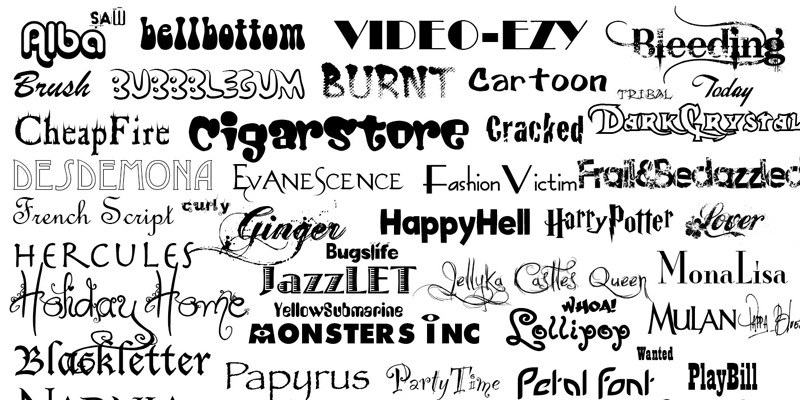 Great fonts are important for a great design, but picking out great fonts can be challenging. This is because you need fonts that are readable, pleasing to the eyes, as well as relevant to the business type. There is a science that applies to a heading, subheading, and body text to suit the type of content, and the message of the brand. So, you can imagine how even more challenging it can be to work with paired fonts! If used well, paired fonts can improve the design of the page and define the tone of the brand even better. Hiring proficient Web design services in India will obviously have you thinking lesser about the task as they take up this challenging job on their shoulders with ease because they have the experience required. However, if you are planning to design with paired fonts on your own, these tips are what you definitely require.
Readability
Whatever you do, you mustn't compromise with the readability of the text. No matter how beautiful the fonts are, they must be effortlessly readable at the size they will be shown. The capitals, small letters, and space between them – all of it must be well chosen. You will need a text style that stands out from your other design, while also complementing it.
Visual progression
Have you seen how newspapers and magazines use text styles keeping in mind the visual progression? They combine text styles in a way that outwardly isolates distinctive printed components like headlines, captions, etc. They keep in mind what they want their users' eyes to explore first and how they want to draw consideration to different pieces of texts. It is then that they choose for text qualities like size, boldness, and spacing. Similarly, you need to decide upon what part of your text you want readers to look at first, and which part is less important. Then, plan up on your font style, size, boldness, etc.
Mood-setting
Different font styles have different moods like casual, professional, elegant, and playful. You need to understand the mood of the font to identify whether it will work with your brand or not. Ensure that the moods of your font styles coordinate with the reason of your design. Just like opposite poles attract, even extrovert and introvert font styles when combined together, adjust with each other satisfyingly. What can help you here is nothing but your gut feeling and intuition. You can look up magazines, store signs, banners, and product packaging for inspirations as to how different font styles work together.
Choose the contrast, not similarity
Pairing font styles that are excessively similar will go unnoticed. They won't be able to set up the visual progression or mood that is stated above. In fact, the difference between the two may not be recognizable, and any distinctions that are detectable may look more like errors, than purposeful. This means you need to choose contrasting font styles. However, also keep in mind that contrasting here does not mean conflicting. You need fonts that are diverse, yet complementing each other. So, make sure you choose fonts that share two or three qualities in common, yet look different, in order to bring in their harmony to the design. To make this easier, you can choose font styles belonging to a similar family.