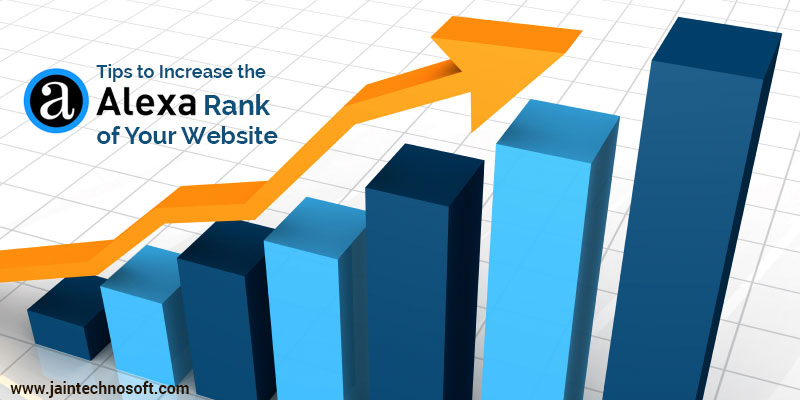 Alexa Traffic Rank is an evaluation of how popular a website is compared to other websites on the internet, taking into consideration the number of visitors to the website and the number of pages they view. Alexa collects traffic data on a daily basis from millions of users. It then makes a calculation on three month's data collection and comes to a conclusion of the rankings of websites. Sites that have good traffic will always have a good Alexa rank.
Having a good Alexa rank automatically enhances the trust factor for advertisers, which gains banner advertisements and sponsored posts. It should be remembered that in case of new domains, it takes some time before Alexa starts ranking it.
One important point to be considered is that Alexa only counts those visitors who have installed Alexa Toolbar on to their browser. These people include bloggers, webmasters and other technical people. So, in order to boost your Alexa rank, it is very important to target these people. This depends on how creative you are. Come up with creative ideas that attract these bloggers and webmasters.
Some tips and tricks to help increase your Alexa Rank are:
Write good quality content
This is the most important factor that can help you increase your Alexa rank. Good content always hits high-ranking in search engine results pages, which will help you increase the amount of traffic on your website.
Write guest posts
Guest posts will help you build back links. The higher the number of back links, the higher the number of visitors and therefore, the higher your Alexa rank.
Write regularly
Inactive blogs will lead to dullness and thus, reduce the number of visitors to your site. Thus, you need to keep updating your blog once in a while with high quality content. Write 2-3 posts daily to increase the number of visitors to your site.
Download Alexa Toolbar
Alexa toolbar is the best way for monitoring the status of a site. Alexa toolbar is available for Chrome, Firefox as well as Internet Explorer. Alexa has an added review feature, where your readers can give feedbacks and rate your site. A good number of positive reviews count up to the trust factor of your site.
Create an Alexa Rank Widget
Having an Alexa rank widget on your website will show your current Alexa ranking status to the visitors. For this, you will need to register your website to alexa.com and paste the code that you receive in the source code of your site.
Be Active on Popular Social Media
Target the bloggers that are active on social media. Be active on the blogs and try to build a trustworthy relationship with the bloggers. You can then share your content and get good amount of traffic through them.
Be Active on Google Plus
The people who are active on Google Plus are Webmasters and SEO professionals. Target them too and build a relationship with them. This will drive a lot of high quality traffic to your site.
Write content about blogging
Bloggers keep reading content about blogging. Your content pertaining to blogging will attract them towards your site. Share your blogging content on popular social media to catch the attention of these bloggers, who will help you get lots of traffic and hence increase your Alexa ranking.
If you focus on your content and build a trustworthy relationship with bloggers and webmasters and stay connected to the social media consistently, it will help you to improve your Alexa rankings. Follow the above mentioned tips to achieve the high Alexa rank.
And if you want an SEO expert to help you with your website ranking, Jain Technosoft, a leading SEO company in India, will help you build your brand value through their search engine optimization service, social media marketing and good content.