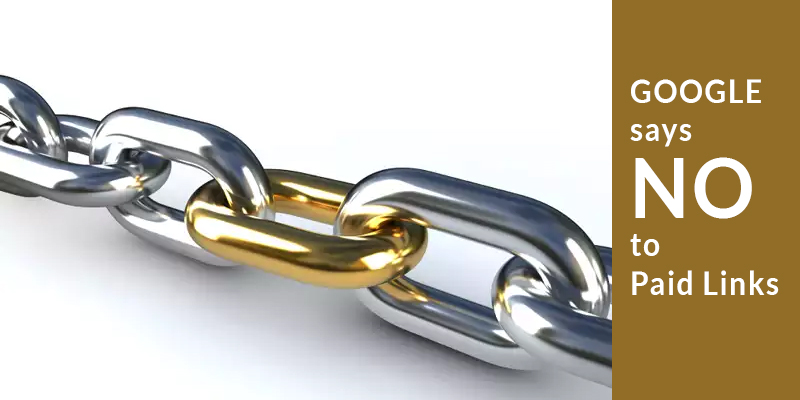 Google is one of the most used search engine by users, which covers around 65% of search results on the web. Every website wants to rank higher on Google and is taking different measures to achieve it. If you are standing at a rank from 1 to 5, you might get offers from companies to give them a link in exchange for money or other links. You might think that selling or exchanging links will bring you a higher ranking and in turn, more traffic. But, the fact if Google finds out any such practices done by you, it is sure to penalize you. You even have a chance to lose your page rank. The case was different earlier where you could easily build links in this manner. But now, Google has seen a lot of misleading practices going on in order to get a higher rank. So, it has decided to take action against such websites.
When websites exchange links, they think this practice will increase their authority and will improve its ranking on search engines and in turn, traffic on their site. But, Google does not want websites to rank higher in this manner. Google wants those websites to rank high that have good quality content and the most relevant information that is useful to the users searching for any particular topic. Paid links do not ensure to give away such accurate results. This automatically violates Google's guidelines and Terms of Service.
Now, you might wonder how Google will be able to differentiate paid links from general links. Read on to know.
Keywords have been playing an important role for website ranking since a long time. Though earlier, people used to stuff their content with all possible keywords and now this practice seems spammy. But, inserting keywords in your content is still an important practice for users to find you. The most important thing that Google wants is that the keywords you use should be relevant to your content. This is what helps Google to differentiate general links from paid ones. It checks how relevant the sites of the links present on your site are for you.
Paid links are generally never highly relevant to your content because here links are exchanged only for money or to gain higher rankings, unconcerned of whether the content is useful to users or not. Google checks for the content on both sides to verify if the links mentioned are authentic or not. Many times, link exchangers use robots to automate the process. This helps Google to catch hold of such malpractices easily.
Google analyzes what kinds of links you have on your site and then comes up to a decision. So, it is recommended that you avoid linking to or getting links from sites that do not relate to your own, or you will be penalized. Also, when you accept guest posts on your site, be very careful to entertain only those whose content matches your site.