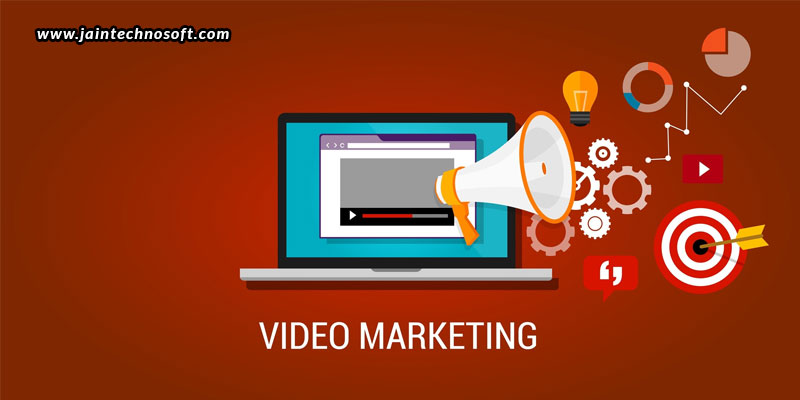 Video content is an important part of a digital marketing strategies as people are admiring watching videos more and more. In fact, more than 85% of businesses are using video content marketing as a mandatory rule in their digital marketing strategies to attract and engage clients. But, posting the right video in the right manner on the right platforms is important to achieve success. Without the right kind of planning, you can't achieve the goals you wish to accomplish. You need to make the right video, understand the right time of broadcasting it, promote it on the right platforms, and do so much more. We understand that you can have a difficult time managing all of that, which is why we advise you to hire professional digital marketing services in India for the same, or use these easy and successful video marketing tips to fuel your content marketing strategy.
Tip 1 – Post appropriate videos on YouTube
YouTube is one of the largest, the best, the most successful, and the most popular online video platforms. Thus, posting on YouTube can bring to you the success you wish for. And, if YouTube finds your content relevant, it will push your video to audiences searching for the specific keywords. This is why you must create an appropriate video and post it on YouTube, but while you do so, you must also pay special attention to the title, the description, the thumbnail, and the tags that you use with your video.
Tip 2 – Post correctly on social media platforms
Another way to promote your videos is by publishing them on popular social media platforms like Facebook, Pinterest, Instagram, and LinkedIn. However, when you post on such social media platforms, you can't opt for putting up really long videos. You must instead keep the video at a maximum time of 2-3 minutes. You must thus cut down your long YouTube video to a shorter one before posting it on such platforms; or you can just put up an excerpt from it on the social media platforms, and then cross-reference the complete video posted on YouTube.
Tip 3 – Make a plan before posting
As soon as you post a video, you want a large number of audience to flow in, but this isn't practically possible, is it? But, to speed up the process, there are a few things that you can do. For instance, you can first post a small teaser a few days before your video to engage the audience in a way that they look forward to seeing your video as soon as you publish it. Then, when you post your video, you can tag all the people who have interacted with the teaser by liking, sharing, or commenting on it. This way, you'll ensure to get quite some likes and comments right on the day you post your video.
Tip 4 – Boost your videos
Just posting is not enough. You also need to invest a little time and money to boost your video content. For this, you can take help from various tools like Business Manager, Google Ads, LinkedIn, and Pinterest, which can help manage posts and push video content, while also sponsoring content on company pages. Also, you can boost your video content by adding it to the blogs on your business website.
Spending time and money promoting your videos is essential, and must be a part of your content marketing strategy. Thus, you can invest your time by using these 4 simple tips, and invest some money in hiring digital marketing services in India, to help boost your videos and bring you more traffic and user engagement.