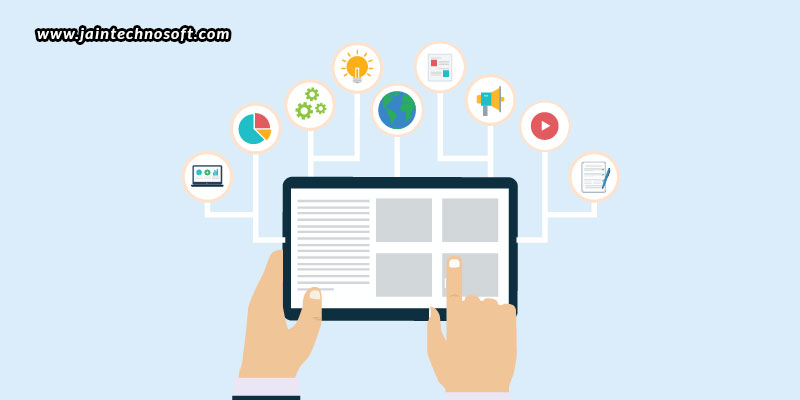 Content curation is the process of gathering information relevant to a particular topic or area of interest, with the intention of adding value to the content and organizing it. For example, museums and galleries select and interpret the best and most relevant items for their collection, and only then display what they have in an organized manner. Similarly, DJs of radio stations collect and select songs of a particular category to be played over the air for a particular episode or program. In this way, content curation can be done in every industry and on every platform. Coming to the purpose of this blog, we will speak about what content curation means in social media, and how it is done.
What is content curation in social media?
Content curation in social media is when you don't have to write or create content that you wish to publish. Instead, you can find relevant and appropriate content based on your business, industry, purpose, or target audience; and reposition it in a way that serves both your business and your clients or the audience.
How is content curated?
Content curation can be done both manually as well as automatically, or even by a combination of both. For manual curation, you can hire professional curators or rely on professional providers of content marketing services in India. But, if you want to execute it automatically, you could have it done by using one or more of the following – collaborative filtering, semantic analysis, or social rating.
Collaborative filtering – This uses the method of forecasting that is used in recommendation systems, based on the principle that the evaluations made by users in the past are predictive of evaluations that they will make in the future. Thus, you can filter content based on the votes and views of a given social community, or the end user's own prior activity.
Semantic analysis – This method examines the relationship between the various elements and sources of information found in a given document, and compares some or all the factors and information sources topics and terms. This method is based on the principles of factor analysis to analyze relationships between the studied phenomena and objects.
Social rating – As the name itself suggests, this method uses ratings and recommendations to select content. The system finds those with similar interests to the end user, and bases its recommendations on their activities. The method is easy to use on social media, which is why the name "social rating", where all activities like likes, shares, votes, etc, can be analyzed.
How is content curation for social media done?
To curate content on social media that your clients will find useful, or that your target audience will enjoy, you can start by looking through your email newsletters and searching social media to find relevant hashtags or other keywords. You can also sign up for Google Alerts for relevant terms. Whenever you come across content that is relevant and appropriate, based on the keywords or hashtags, you can save that content for future use. This can be done by using a swipe file or your social media management system. Once saved, you can get the content pieces ready to add to your social media and content calendar in the future.