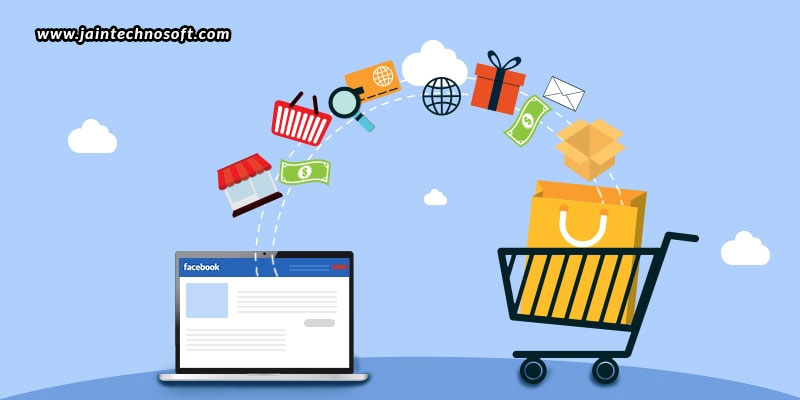 eCommerce is a huge part of the economy today, and with billions of customers making their purchases online now, it is also the fastest-growing retail market. As businesses realize the ability and opportunity that eCommerce offers to reach out to more customers, more and more eCommerce businesses are coming up every day! So, how do you increase your worth among such a wide pool of eCommerce setups?
Facebook Ads can significantly help you to generate traffic on your eCommerce site, and also increase the sales for your brand. This becomes possible because Facebook enables retargeting of those users who may have visited your site, browsed through your products, but in the end may not have purchased anything. Retargeting such customers are reminding them of their searches may compel them to make a purchase sooner or later, thus increasing the possibilities of striking a deal, and increasing your sales.
How can you use Facebook Ads?
Facebook Ads can be used in two ways – through Catalog Sales, or through Conversion.
With Catalog Sales, you can advertise your products and catalogs on Facebook. You may either pick a particular product category or choose all the products listed on your website, to advertise on the platform. Further, you can showcase your product image, name, description, price, and other details by choosing dynamic product sets.
With Conversion, you can display a few of your business' bestselling products in your Facebook Ad. These could include images, carousels,
Which audiences can your target with Facebook Ads?
There are four basic types of target audiences you can retarget with Facebook Ads – those who have viewed your products but not purchased, those who have added their selected products into their cart but not purchased, and a broad set of audience based on interests, behavioural patterns, demographics, etc. You can target whichever category of audience you wish to by creating a Custom Audience profile for your Facebook Ad. The options you'll have will be –
Website audiences – You can target all those people who have visited your website at least once, may it be for a particular product category or a page.
Customer list – You can upload the list of customers with their details about name, location, order value, etc. This will help define a value-based audience set; those that can prove to be high-value potential customers.
App Activity – If you have an app that is linked to your account, you can retarget your app users based on their app behaviour, which may include the number of times they have opened your app, the number of purchases they've made, etc.
Offline Activity – You can track any offline store data, and compare it with the online data, to assess the number of people who have transacted with your offline business, after viewing your online ad.
Which are the best Facebook Ad types?
While there are many different Facebook Ad formats you can choose from, we've listed below the top five.
Image Ads – These ad types put up an image of your product, along with a title, a description, a display link, pricing, and a call-to-action button. These ads can help increase your reach, traffic, user engagement, lead generation, and sales.
Video Ads – These ad types tell a complete story about your product, or can exclusively showcase your product itself in detail. With video ads, you can communicate your story better, and effectively boost up your branding, reach, lead generation, and sales.
Carousel Ads – These ad types are a collection of images that your audiences can scroll through, just like a slideshow. With such ads, you can tell a story, show your product collections, and also explain a process thoroughly; thus communicating with your audiences better.
Canvas Ads – These ad types provide a full-screen experience where regular images and videos can be expanded. It's more like a landing page that is full-screen, fast-loading, and responsive; thus creating a better experience for your audiences.
Collection Ads – These ad types are a collection of both images and videos, that can be seen on a full screen along with all other details like pricing, call-to-action buttons, and more.
Conclusion
You are now in a better state of deciding as to why, what, and how you want to showcase your products on Facebook for better returns. Choose what you want to showcase, how you want to advertise, and who you want to attract with your Facebook Ads. But remember, whatever you choose, your ad must always be creative, yet product-centric and minimalistic. Not sure how you'd be able to balance that? Take assistance from a reliable digital marketing company in India; and have all your marketing and promotional tasks taken complete care of!