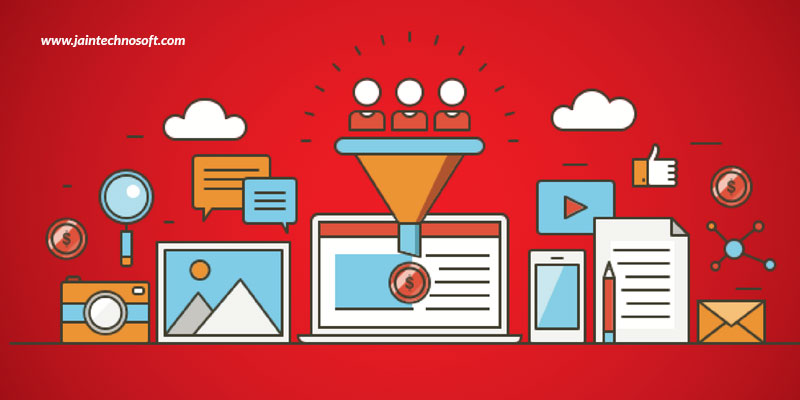 A website is not only a catalog of your products and services, but is also a marketing tool that should actively generate leads so that they can be converted into sales and revenue. But, if your website is struggling to gather leads, you need to find out why. Listed below are some of the reasons that could be preventing you from generating leads on your site. Also, you can hire SEO services in India to take care of all your ranking and marketing aspects so that people notice you, and your visitors are converted into leads.
Lack of a proper structure
Visitors who land on your website should be led through the way that leads them to a button or link that facilitates buying. This means that every click made on the landing page should lead a visitor towards conversion. So, if your website is not leading visitors to that, you fail. Thus, you need to direct your visitors in the right direction with a structured flow.
Too much professionalism
People would always buy from brands they trust. They will abandon a site that makes them feel insecure or uncomfortable. This is why you must make it a point to make your visitors feel comfortable. Let go of the extremely professional approach, and make your website friendly. You could do so by speaking about yourself and your brand, and supporting your content with pictures and videos of your employees and workplace.
Lack of a clear CTA
A call to action (CTA) button is what can compel visitors to take a particular action like downloading, subscribing, purchasing, etc. It is one of the quickest ways to lead visitors towards a conversion. If your CTA is not clear or prominent, it could be a major reason for not generating leads. You should have an attractive, highlighted, and well-placed CTA button.
Not having blogs
Don't you have blogs? This means that you aren't aware of the power of blogs. Blogs can generate large amounts of traffic and boost your organic leads by offering valuable content. So, if you haven't started a blog chain yet, you are missing out on a lot!
No social media presence
Who doesn't know the power of social media? More than 80% of people are online on some or the other social media platform today. So, if you don't have a social media presence, you know for yourself how much you are losing out upon! Being present on social media can help you directly converse with a highly specific audience, and attract the right kind of audience to come to your site and convert.
No value for customers
Remember that brands make money only through customers, which is why your first priority should be providing your visitors and customers with value. Provide them with all the information about your products and services. In fact, if possible, provide them with a free sample of what you sell. This will boost up the value of your brand. Also, make sure that you have a unique and intuitive website that can attract the visitors by making yourself stand out from the rest.
So now, you know what you shouldn't do. Bear in mind all these points and plan up a strategy accordingly so that you are present in the best places and can attract visitors almost instantly. For this, you will need the help of professional SEO services in India.