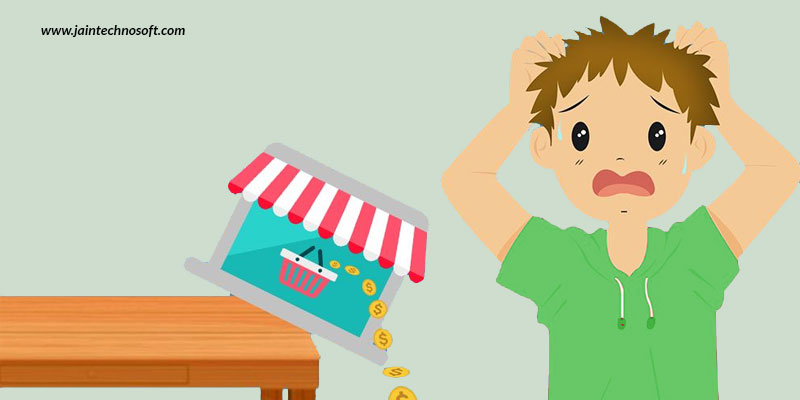 While any website is made with a purpose to enhance user experience, when it comes to eCommerce sites, the pressure and considerations double up. You need to impress and engage your visitors so that they are tempted to make a purchase. If you hire professional Web development services in India, you need not worry about anything as they will take care of every minute element while developing your site. But, if you are doing it on your own, you need to take care that you don't make any of these mistakes that can harm the way your visitors view your site, and the speed at which you make conversions.
Obligation to sign up
Clients don't have the time to sit and make an account. Or, they may just be on your site for the first time, and probably want to try purchasing from you once before deciding if they want to be a regular customer or not. What many eCommerce stores do is force the visitors to sign up first before they can make a purchase. This should be a complete No-No. You must give your visitors the freedom to shop without the compulsion of signing up. Obviously, you can provide special benefits to those who sign up so that people are tempted to create an account with you. But, don't make that a compulsion.
Insufficient product information
Visitors want to know everything about a particular product before they think of buying it. This includes dimensions, sizes, colours, uses, benefits, ingredients/materials used, care and maintenance, and every other possible detail. Giving them insufficient information will not impress them; and they may likely jump to your competitor's page who is providing more information, to buy the same product.
Neglecting the power of blogs
Blogs are a big bonus today. People love going through blogs. But, random blogs can turn off your visitors. You need skilled content writers to do the job for you. Also, you must provide a link or call-to-action in your blogs to help customers instantly find the product that the blog is speaking about, without wasting any time. This will help boost your conversion rates.
Complex navigation path
You need to make the navigation easy and understandable for your visitors. They may be easily able to find what they are looking for. Put yourself into the shoes of your visitors and see if you can find your way through. Putting up complex paths to follow, or including lots and lots of sub-categories can prove to be frustrating for the visitors.
Protracted checkout process
People are very impatient today. They want everything quickly. This is why a long checkout process will turn them off. Even if they have clicked on the "Buy" button, they may quit without making a purchase midway if they find the checkout process too protracted. Keep it easy and simple with just 2-3 steps. Also, ask them only for the information that is very necessary. Asking them to fill up a lengthy form with all sorts of questions and information will get them irritated, and tempt them to leave your site.
These are just some of the most commonly seen issues on eCommerce stores. You can avoid these and many more by hiring proficient Web development services in India to help do the job for you.