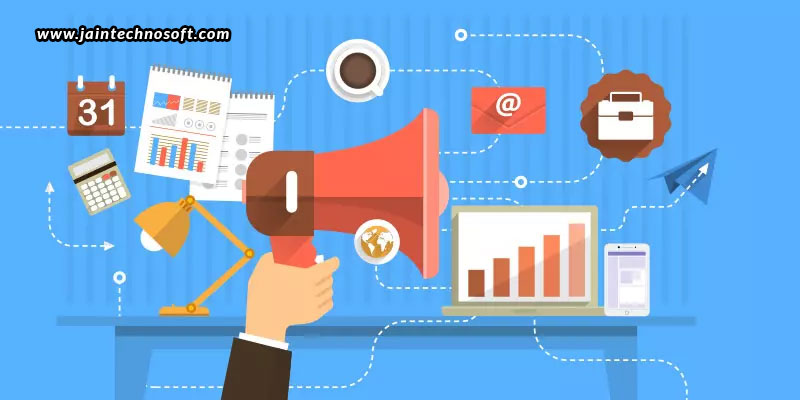 When you have a brand, you want to bring about awareness about your products/services, and then gain as much exposure as possible across your target audience. You may think of everything from newspapers, magazines, and billboards, to radio, television, and social media platforms. But, one essential method that you may ignore is your own website!
Every business today generally has its own website and social media page created, but do you know that developing it in the right direction can help you advertise your brand and gain exposure? What we mean is that you need to create a website, and even more important, put in the right SEO tactics, to see how you can boost the traffic driven to your site! SEO is thus the most preferred choice against other forms of advertising. Reading the blog below, you'll clearly understand how SEO advertising can benefit your business.
SEO helps promote your products/services 24×7
You can carry on your business even while you sleep, with SEO! With an optimized website, you are open 24×7. Your ideal prospects can visit your online store at any time and from anywhere. People across the world having different timelines can also have access to you during your non-working hours. They can book your products at their convenient time, and have the same delivered at your convenient time! SEO thus brings convenience for both the seller and the buyer.
SEO is trustworthy
With a well-optimized site, it is obvious that you rank higher on SERPs; and ranking higher on SERPs means visitors consider you as trustworthy. Standing at any of the top 10 positions for a search query means visitors are for sure going to consider you over the rest. That is because they trust that the search engine has put you up there in the top 10 only because you are genuine and reliable.
SEO is highly targeted
SEO is highly targeted as compared to other forms of advertising. This is possible because of the usage of keywords and keyword phrases in the content, URL, title tag, and meta descriptions. This gives you the advantage of attracting qualified leads, by address specific problems or concerns of your prospects. This way, you will get higher traffic, and thus higher conversions.
SEO helps explore new markets easily
If you are a local brand, you may choose to go in for simpler options like newspapers, billboards, pamphlets, or at the most, radio and local television channels. But, what if you want to explore further? Or, what if there is a chance that you go beyond your local advertising, and achieve unimaginable success? With SEO, you can attract both local as well as global audiences, without significantly increasing the budget that would go in for local advertising.
SEO is absolutely cost-effective
Is there anyone who doesn't want to save on their expenses? Even when it comes to advertising, we'd always want to choose an option that can provide great results, but at a comparatively lower cost. This is where SEO proves to be an impressive choice. SEO is an affordable form of advertising that can deliver a high return on investment. Other good advertising platforms like print media, email, PPC, and Facebook can cost you higher, depending on the audience size you plan to target. But, with SEO, you can attract hundreds and thousands and lakhs of targeted prospects with a single fixed cost, which results in a very low cost per lead.
Each point above clearly shouting out that SEO is the best way to advertise your brand and stand out against your competitors, is there any reason why you would not want to include SEO in your advertising strategy!? All you need is SEO services in India hired to help you come up with a compelling SEO strategy that can help sell your products/services anywhere and anytime.