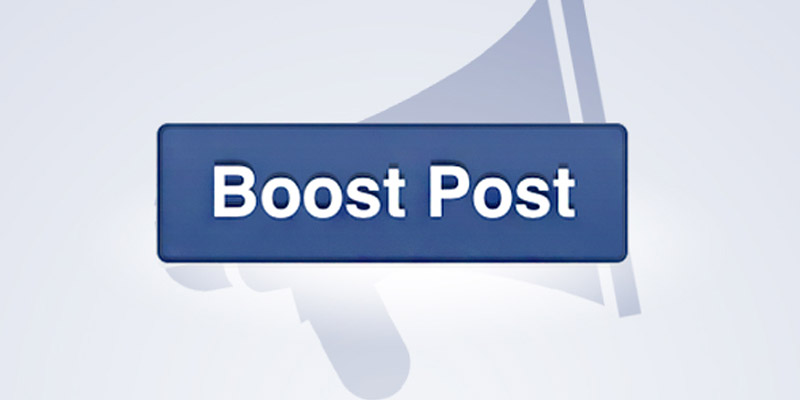 On social platforms like Facebook and Instagram, businesses have the option of boosting their posts by clicking the "Boost Post" option in the lower right corner next to the posts. All they have to do is choose the audience and budget based on the number of people they wish to reach out to. Also, they are to choose the duration of their boost and the payment method. In this way, a boosted post plays the role of an ad for the chosen audience by being placed high in the News Feed. Because these posts are not placed in the right sidebar as advertisements, and they are placed at the top of the News Feed instead, they have a better chance of getting more views. This means that you can definitely gain new eyes on your boosted posts, but is that enough? Don't you think you need to put in some extra work to keep those eyes on your brand even after the duration of the boosted post? If you are in agreement with this, you can hire professional social media services in India, or follow the below mentioned tips to help you get the most out of your boosted posts.
Identify your goal
What is the most important for you? Is it click-throughs, engagement levels, interactions, or something else? First identify this goal and then develop a strategy for building up boosted posts based on the goal. However, what you choose depends upon the content of the content. If you are running a post for a sale, then clicks will be important. On the other hand, if your post is a quote, then engagement is what will be important to you.
Target the right audience
There are specific tools for different social media platforms that can help analyze ad performance and audience (For example: Facebook Audience Insights for Facebook). Using these tools, businesses can better understand their target audience through information about purchase behaviour, demographics, geography, and more. With all this data, the best audience can be identified for a specific brand; and this can ultimately help in creating the best content for the right audience, which eventually can draw the audience to the brand's profile pages and website.
Balance images and text
It has been proved that ads which contain images outperform text-only ads. This means that you must avoid using text-only ads. However, this does not mean you need to eliminate text altogether. Instead, you must balance your ad space with images and text. If you are placing an image, ad text in the form of a caption or headlines to describe your product, post, or sale more clearly. This will make your ad more attractive and will increase engagement from your audience.
Invite engaged users to "Like" your page and follow you
Getting someone to "Like" your boosted post is great news, but don't stop there! Use this opportunity to invite that someone to like your page too. Once they like your page and start following your brand, they will be seeing more and more posts from you in the future; boosted or not. To do this, all you need to do is go to the part of the post that shows you the list of users who have engaged with your post, and send them an "Invite".
These are only a few ways that can help you make the most from your boosted posts. If you hire experienced social media services in India, they will be able to help you better with making more revenue through your social media marketing strategies.