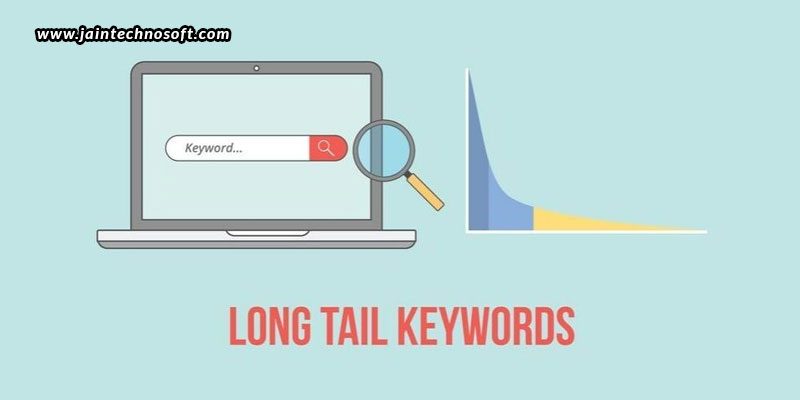 Long-tail keywords – This is one thing that every SEO has different perceptions about. While it does mean those keywords that are longer and more specific; the phrases that visitors are more likely to use while searching for something, every professional offering SEO services in India has different opinions about which keywords qualify as long-tail.
Understanding what long-tail is
With google advancing to Natural Language Processing (NLP), the long-tail of search has both exploded and imploded in its own different ways. The long-tail of SEO is the limitless space of low-volume and low-competition keywords. It centers on competing for a large number of low-volume keywords, rather than on a small set of high-volume keywords. That's because high-volume keywords are often out of reach, or may have you to spend a fortune if you want to achieve results. Low-volume keywords, on the other hand, may seem to be less attractive at first, but can help you gain much more traffic, and thus sales, if done the right way.
How the long-tail has exploded
With voice search becoming more and more popular, searchers are going bizarre! People are asking Google all sorts of different questions, in their own different manners of speaking. With this, Google says that 15% of the searches they see every day are new! This is so because the search engine giant has become better at handling natural language, which is why people are using it more often. And with this being the case, how can one target keyword phrases with the literally evolving words we use every day? This only becomes possible because as Google understands context better, its algorithm recognizes that many variations of the same phrase or question are essentially the same.
ALSO READ: Is Voice Search Eliminating Short Tail Keywords?
How the long-tail has imploded
Have you ever been surprised at how, when you type a particular query in search, Google so amazingly automatically redirects so many searches!? While Google earlier said "Did you mean?", it now assertively says "Showing results for". The search giant considers everything from misspellings to relative terms to show up all the possible similar results. For instance, Google understands how the terms "undo" and "reverse" are the same, or how "improve" and "increase" can be used interchangeably.
You can see how the long-tail has both exploded and imploded in many ways. So, what does that mean for us? The good news here is that you don't have to overwork yourselves to target the long-tail of search. Google can easily understand what you say, and what users want to look for, and ultimately connect you both massively. So, all you have to do is study your SERPs thoroughly, and you can find patterns to turn your own long-tail of keywords into an oversized opportunity!