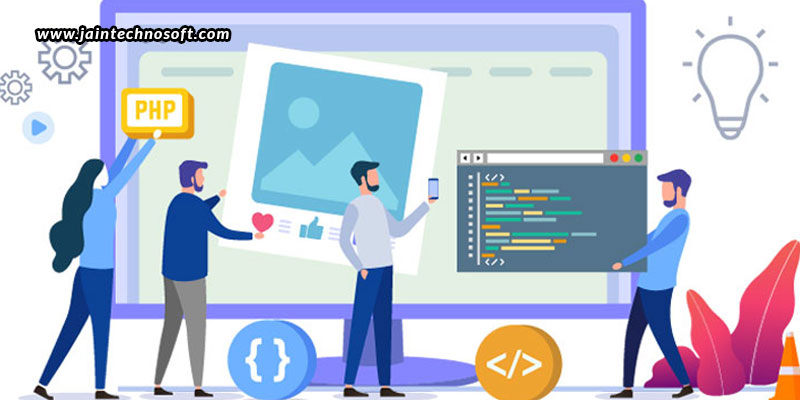 Who doesn't want to achieve success! With the COVID-19 pandemic having taking a toll since a year and a half, businesses are facing innumerous challenges. Business for almost every industry has seen a sharp decline, while other have been forced to shut down! Amidst all this chaos, if your business is still up, you should be glad and thankful. But, what if we say that you can receive the much awaited success for your business now!?
Every business has started adopting new strategies to keep up with the challenging times. With everyone going social distanced, and everything coming online, if you still haven't gotten onto the Web, the time is now! You need to get your business online if you want to get noticed and receive customers. Whether you are into products or services, online is the new normal. You need to create an online presence of your business, and that too one with a highly successful rate. And, the best way to do that is by hiring professional Web development services in India from expert specialized companies.
What can Web development services offer?
When you hire Web development services for your business, you'll get unique customized website solutions. Along with having a beautiful and relatable website design, you'll also have fast loading speed, scalable responsive pages, optimized user-friendly platforms, and high security. Thus, rather than choosing from the thousands of website templates available with in-built themes, it is better to hire a Web development company who can specially design the perfect website for you. Such professional companies know the ins and outs of the designing and development industry, which means you get the latest trendiest designs. But, that's not all! Furthermore, you also get your website updated and upgraded as per the changing algorithms of Google, so that you are always ranking high on SERPs, which brings you more visibility, more exposure, more traffic, and thus more business.
Before you approach a Web development company…
With the many benefits that you now know you can achieve by partnering with a Web development company, it's up to you to decide as to whether Web development is a necessity or a choice. If you consider it to be important, you would be eager to approach a professional company and hire them for your business. But, before you approach one such company, we'll want you to know a few things. That's because you need to be cautious while choosing a Web development company for your business. It is thus advised that you,
Go through the portfolio of the Web development company you wish to partner with
Discuss all your expectations from the website design, and analyze their recommendations
Ensure that they have a good track record of meeting deadlines
Get in touch with their clients to know how they work and how satisfactory their work has been for their client companies.
Discuss your budget
By following these important aspects, you can easily partner with the most genuine and reliable Web development company, and have a custom website made for your business, one that'll help you gain both exposure and business. So, take a step forward and book professional Web development services in India to get ahead of your competitors in no time!