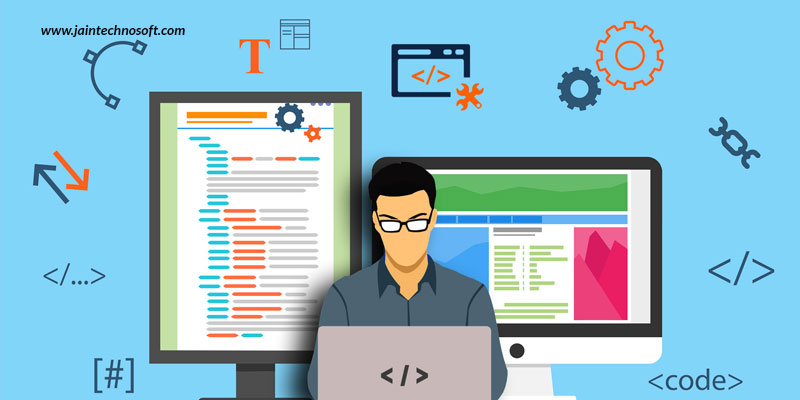 There are billions of websites online and lakhs of websites being built every day! With such immense competition, it has become even more crucial to create a strong Web presence so as to stand ahead of the competitors, and become visible on SERPs so as to attract a larger audience. And, with the ever changing Web development and SEO trends, it is also important to out in continuous efforts to maintain your brand reputation and presence online.
No matter what your industry – fashion, food, entertainment, education, construction, or anything else – people of almost all age groups are browsing online for both information and purchase. There are endless possibilities in every industry for success and growth of a business online, only if you can grab them right. These opportunities can be utilized in the best possible way by hiring professional and experienced professionals offering reliable Web design services in India.
Whether you are competing locally, nationally, or globally, professional Web designing and development is crucial. Only when there is a perfect balance of design, appearance, coding, SEO, and marketing, can you achieve the desired results. And, striking the perfect balance is not possible without the help of experienced professionals. Simply designing a beautiful and attractive website by putting in the right coding and formats is not enough. You need to also focus your efforts on Search Engine Optimization (SEO) and Search Engine Marketing (SEM), and many other ways of marketing if you want to stand ahead of the crowd and stay visible.
The right SEO tactics will help you get your website's link on the first pages of search engines, while SEM will help you place the right ads and messages on the side columns of SERPs. SEO is an unpaid method, while SEM is paid. Whatever method you choose, you must tread the path carefully with the help of professionals.
Another very important aspect that you must remember is that majority of people are browsing for information as well as making purchases online through their smartphones. This makes it very important for you to cater to this major segment. But, this does not mean that you neglect those who are still working on their desktops for the same purpose. Thus, you need to be able to cater to both desktop and mobile users at the same time. You can do this by having two separate websites for both the kinds of users, or have a single responsive website to serve the purpose. Also, it is advisable to have a mobile application for your brand. We see how major businesses like Amazon, Flipkart, Facebook, and many others are now diversifying into the mobile application segment. This trend is making users more comfortable with applications than websites. So, you must hire those Web design services in India who can also provide you with services of responsiveness and mobile app development. Reliable professionals will not only create such websites and apps for you, but will also make sure to maintain them from time to time so that you don't lose your rankings.