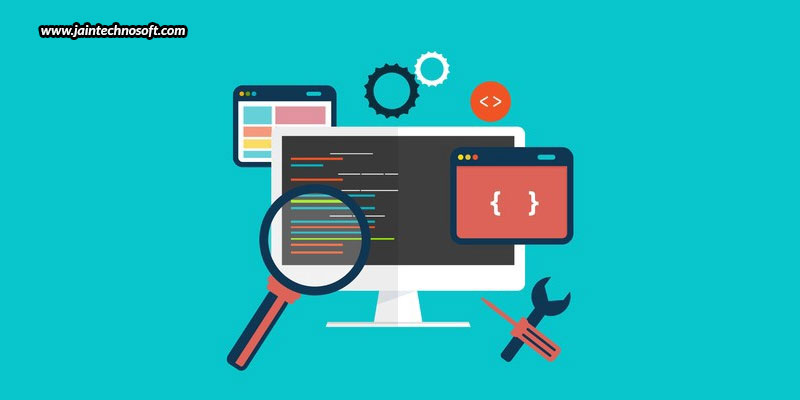 Everyone is so addicted to the internet today that almost nothing seems impossible without it – searching for information, looking at products, comparing brands and products, purchasing products/services, making business connections, hiring candidates, and everything else! Everything has gone online today making access to everything just so easy. This is why if you are a business today, no matter how big or small, going online is a must to gain more reach and become successful with more business. And, the first thing a business wants in order to go online is a well developed website, for which a professional Web development company in India should be hired.
Is Web development a necessity or choice?
With so many businesses coming up in every niche today, competition is increasing. So, in order to beat the competition and generate more business, you must have a good quality website. Your website will prove to be the first line of communication between you and your visitors. If you want to generate more business, your voice needs to be heard and your brand needs to be seen; and Web development is the key here.
A website is the window to your business, which will give your visitors an insight about all that you have to offer. Moreover, this communication will be active 24×7, which will give visitors all across the world access to your information whenever they wish to. You can increase awareness and knowledge about your products/services, maintain communication with your audience, generate leads, and sell your products/services much better through a website.
Therefore, with a website, you can establish a strong Web presence and reach millions of surfers across the world, who might become potential clients and boost your sales!
Why choose Jain Technosoft as your Web development partner?
Although Web development can be done in-house, it isn't as successful as hiring professionals to do the job. This is because Web development is way beyond creating a beautiful website with accurate coding. There is a lot more that goes into development of websites like designing, SEO, internet marketing, Web hosting, etc. There are lots and lots of complex technicalities that need to be taken care of to provide a business with the perfect website that can provide a great user experience to their customers. And, to make it all happen correctly and successfully, you need a Web development company in India like Jain Technosoft, who has a professional team that can handle all these tasks individually as well as collaboratively.
Jain Technosoft offers an array of Web development services like website designing, website development, plugin development, SEO, PPC, SEM, SMM, content writing, eCommerce website development, branding, mobile app development, Web hosting, and lots more. Therefore, Jain Technosoft can prove to be your one-stop destination for all your website related tasks! And, you can only expect the best of everything with us. Just because we can provide you with so many services, don't visualize us as "jack of all trades, and master of none", because we have the masters of different fields, providing different services, and working as a team to build up the most successful Web development company in India today!