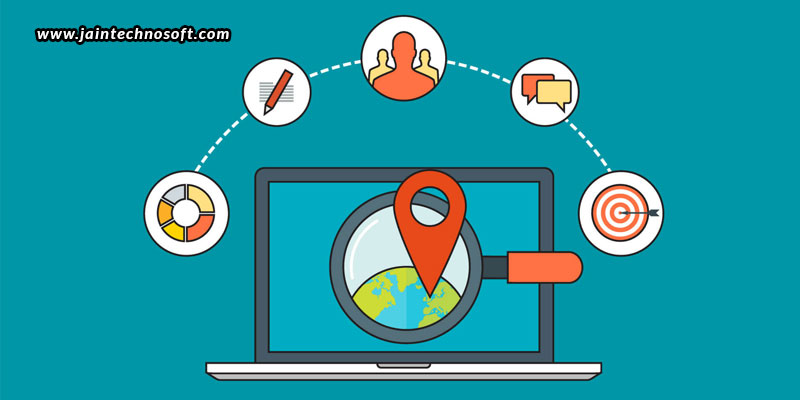 2020 has been an year of being physically distant from one another, which has severely impacted businesses, whatever category they may belong to. And, when the lockdown was pressed upon us, it was none other than the local business owners who helped. Whether it was groceries, dairy products, medicines, or any other essentials, we all looked up to local stores to fulfill our requirements. It was these local businesses that kept our communities connected.
Then, when the strict lockdown rules were modified to more lenient ones, we slowly began shifting to doorstep deliveries of our essentials. Even today, most of us hesitate to move out too much, and prefer deliveries to made at our homes. Not only online eCommerce stores, but also local stores have taken up the service of home delivery to help all those in need. Today, we'll help you know about all that local businesses should do, both amidst the pandemic, as well as after, in order to reap the most benefits.
Put basics before luxuries
One thing that we have all learnt from 2020 is that people are now shifting to more of essentials than luxury. Yes, there are certain people who still are going the luxury way, but that's for those who can really afford it. On the whole, essentials are grabbing more priority. So, if you are planning on starting up a new business, or expanding your current business, create a business plan that puts basics before luxuries.
Make yourself visible
So, you have set up your business and inventory, but in order to grab attention, there is lots of effort you need to put in. The efforts here focus equally on both online and offline. Because you are a local store, we would first want you to grab the attention of people in your locality, which can be done by having an attractive and distinct signboard and merchandise at the entrance. You want people to look at your store twice while they drive or walk by your place. Next, you need to put up your name online too. Take opportunities of Google listings, customer reviews, social media, and every other possible means. You need to be visible in every possible manner. And, this is where professional SEO services in India can help.
Provide customers with value
Provide value to the customer. Customers are going to back to you only if they find value. This begins by giving them high quality and a great selection. But, that's not enough! Along with that, you also need to provide them with convenience and comfort. This you can do through home deliveries and various payment modes. Also, show your customers that you care by adapting to every possible changing requirement of the time. All in all, find out what your customers value most, and provide them with the same. You can offer and continue to offer home delivery services and online ordering opportunities, even after the pandemic is over. You can make use of Google Posts to you're your customers up to date on everything that your business has to offer, along with any special sales, discounts, offers, and new products/services.
Maintain safety measures
Last but not the least, amidst the pandemic, you need to keep in mind all safety measures. When it is at the store, maintain sanitization and social distancing. Have your employees wear masks and gloves. When it is about home deliveries, maintain the required safety measures too. Give customers options of choosing your products and services right from the comfort of your home by providing them with your website, or associating with an eCommerce platform. Remember, customer care is one of the most important aspects now, post-pandemic. Listening to the customers, and clearing their doubts, or answering their queries, and bringing to them whatever possible can help them feel comfortable; thus strengthening bonds and increasing loyalty.
With all of these measures in place, you should be good to go. But remember, as much as offering services to your close community is important, so is online services. Get online and boost your business by reaching out to more and more people. Maintain all sales and service channels; make consistent use of Google Posts, and put customer service at the center of everything. Even though the customer shopping scenario has changed since 2020, it's still true that we all are interdependent on one another, and helping your customers with every kind of product and service at the right time, is of utmost importance.