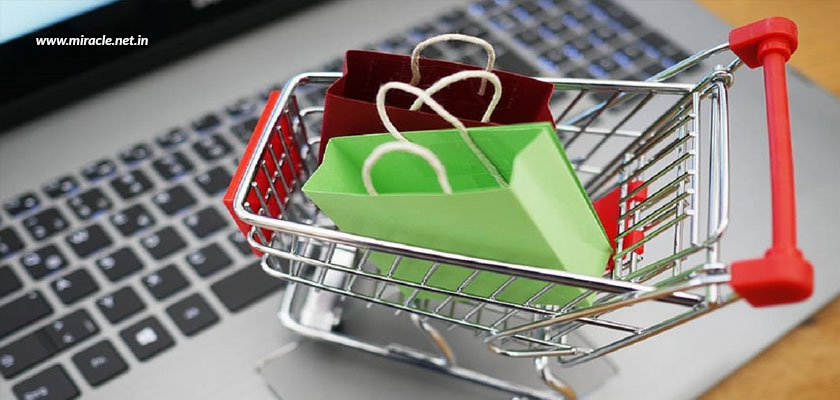 There's not one person who wouldn't know how bad 2020 has been for businesses around the world, and how the Coronavirus pandemic has brought about massive changes in almost everything. One thing that has significantly changed is the way people are shopping. There have been huge behavioural shifts seen in shopping not only in the country, but across the globe too. And, as we're all set to enter 2021, as an entrepreneur, it is wise that you know what all you can expect in the coming year. That's because this knowledge can help you jump on some consumer trends that can help your business grow.
How 2020 brought about significant changes
With lockdowns, border seals, and many other restrictions, businesses have been significantly affected. But, not all of them have seen decline. There are two sides of the story for the retail sectors, different for both essential and non-essential product categories. For essential products like groceries, household supplies, medical supplies, and personal care items, sales have seen exceptional growth. On the other hand, for non-essential products like apparel, furniture, and electronics, businesses have seen a huge decline. So, if you serve essential products, you'll experience good business, but for other products, you may have experienced very less foot traffic. Meanwhile, if you have been serving online products, or are an eCommerce store, you may have likely experienced growth. That's because people are now shifting more to online purchases, rather than risking their health by going to local stores. In fact, IBM estimates that the current scenario has led to eCommerce adoption speeding up five years!
What you should learn from the information
It's important to understand this new behaviour and the expectations of consumers for the future, in order to create a successful online shopping experience. So, let's take a look at some of the major factors that have and will be affecting consumer buying decisions after the pandemic. This awareness will help businesses serving non-essential products also to adapt and grow.
In-store shopping
The price – Majority of shoppers give first priority to the price when they want to shop from a store. They want to get the best price on products, and are also looking for sales or deals.
Safety – After the pandemic, everyone wants to be safe. They want to shop only from the store they find is providing a safe environment to shop in.
Proximity – Customers shopping from stores will generally walk into the closest store if they want to be something that is not so exceptional.
After sales service – Customers expect the stores to offer after sales service too, in case they experience any issues with the products purchased after returning home.
Online shopping
The price – Price plays a big role while shopping online too. Customers will be comparing same or similar products on various websites, or from various sellers, and decide on buying from the one that is offering the best price. Also, sales, discounts, coupons, and all such things are also considered.
Reliability – This is a big factor considered when shopping online, because in-store shopping can help customers see, touch, feel, and try the product before buying, which online shopping cannot. Online shopping decisions are made only after looking at some digital images, product descriptions, and customer reviews, which may all be or not be true at all times.
Return policies – Because customers are unable to physically see or touch the product, they want to purchase from a store offering return policies, just in case the product is faulty, or not the same as it looked on the page.
Delivery time – Delivery time is of prime importance, as people wouldn't want to wait too long before receiving the product. You must offer the least possible time for delivery, and also give customers the options of Same Day Delivery or Quick Delivery, even if that means they are supposed to pay extra.
Convenience – Convenience is important. Customers want to be able to shop easily, right from finding the product they want, through the purchase options, filling up delivery details, choosing the payment mode, and checking out.
With all of this in mind, you need to adapt your business to the new shopping trends, depending on whether you are a brick-and-mortar store or online retailer (while we would always suggest you to take your business online if you haven't yet). In addition, you must create marketing messages that align with your customer behaviour. Let your customers know how valuable they are to your store. To make all of this easier, you can also hire some professional social media services in India who can take your business places, and help you gain recognition as well as customers through various social media channels.