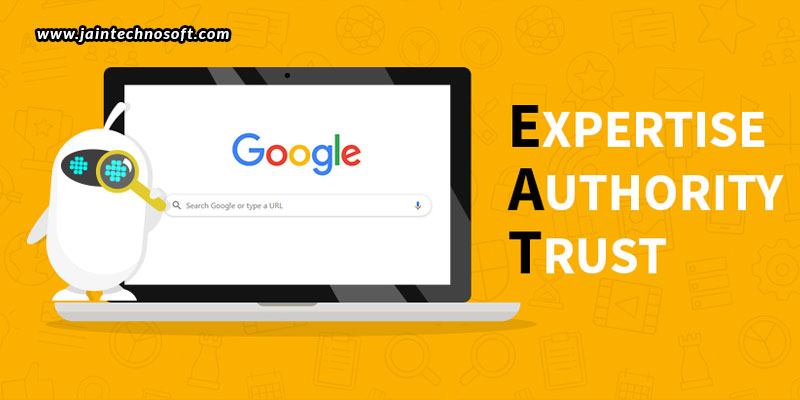 We all know that Content Is King. In fact, an SEO company in India would also believe that showing expertise, authority, and trustworthiness in your content is important to rank well in SERPs. This "Expertise, Authority, Trustworthiness" is commonly known as E-A-T in the Google world. So, because content is attempted to be focused on all the aspects of E-A-T, what we'll consider in this blog is whether E-A-T is actually a ranking factor. And for that, we'll talk about the tree different ways of defining ranking factors.
Directly measurable and directly impacting ranking factors
These include those elements that can be directly measured, and can have a direct impact on rankings. Some of these include URLs, Page Rank, and canonicalization. These elements can be measured, and influence Google's algorithms directly. So, with this definition, we can believe that E-A-T is probably not a ranking factor, because E-A-T is not measurable and has no score.
Indirectly impacting ranking factors
With the above definition, everything seems to be so easy and simple. But, it actually isn't! Google's algorithms are complex enough that we can't really know all the direct measurements. This is why it becomes more useful to think of the factors in terms of what is modeled or rewards, with effects that are possibly indirect. This came about from the times of the Panda algorithm way back in 2012, when Google started using machine learning and Artificial Intelligence in its algorithm. So, if this definition is considered, E-A-T can be included as a ranking factor, apart from other indirect factors like Panda and site quality.
Any quality or action that directly or indirectly affects ranking
Any quality or action that can increase rankings should be considered as a ranking algorithm, when Google uses it in its direct or indirect algorithm or not. One example of this is social media shares. While Google does not use social media shares in its algorithm, the shares undoubtedly get your content out in front of a large audience, which leads to more sharing of your content and link, thus more traffic and rankings. Other than social media shares, there are many more such examples like bounce rates, long clicks, advertisements, etc. A business would be interested in getting leads and rankings in whatever way possible, without caring about whether it is a direct Google impact or indirect one.
So, as you can see, E-A-T can be categorized as a ranking factor by some, and not a ranking factor by others. It is just a way of visualizing it. However, one thing is for sure that if you do have Expertise, Authority, and Trustworthiness in your content, you are definitely going to go a long way. So, using E-A-T elements in your content, if doesn't do any good to your rankings, it's not even going to do you any harm. You can thus incorporate it into your content writing strategy. And, for every other strategizing tactics, you can always hire a professional SEO company in India to help you with SMART goals for your business. By SMART, we mean Specific, Measurable, Actionable, Relevant, and Time-based goals.