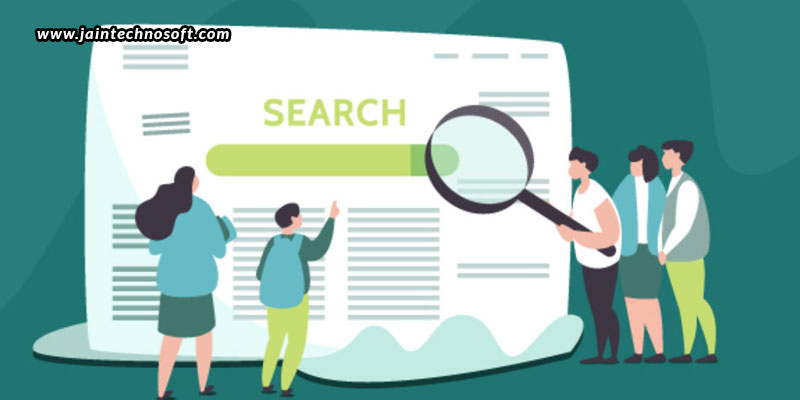 Any business when online, needs to have an SEO strategy in place, without which is can fail miserably. SEO services in India can help you, with their professional assistance, to target the right audience, grab attention from visitors, increase traffic on your site, and thus boost your rankings. But, every business and every target customer group brings the need of a different SEO strategy. And, the perfect SEO strategy is one that first understands the intent of the searchers, and is then planned accordingly.
What is search intent?
Search intent is the objective that users have in mind while searching for something. An effective SEO strategy takes into account all the keywords that searchers use to look for a particular product/service. So, rather than only focusing on the keywords that you feel are important for your business, you must also concentrate on those keywords that the searchers are familiar with. Combining both such keywords can help make a perfect content strategy. Moreover, search intent pins down the problems or questions that the searchers have, to which they are finding an answer to. This helps a business gain a firm understanding of the concern of searchers, which it can then focus on solving. All in all, it is important that a business owner ensures that their keyword research, content strategy, and SEO strategy design satisfies user intent. In short, you must figure out what your reader want, and give them the solution, if you want to drive them to your site.
Types of search intent
Navigational Search
This covers people who have an awareness of what they are looking for, and know where they can find it. But, they come up to search engines because it is relatively easier to use search rather than typing the entire URL directly. Another reason could be an uncertainty of the exact URL.
Informational Search
This covers those users who want to learn something about a particular thing or topic. They wish to gain information about something, finding answers to their questions, or solutions to their problems.
Transactional Search
It's the age of online shopping, and when people are on the internet to shop, they want to make sure they're making the right choice, or striking the best deal. And for this, they'll get onto multiple websites to compare products and prices, before they decide on the best purchase. This is what transactional search is about, where searchers intend on finalizing a transaction through making a purchase.
Commercial Search
This intent evaluates the likelihood of people searching a particular phase or keyword, which may lead them into becoming potential leads or customers. A Web research is a firm indicator of a user's intent to purchase in the future.
Identifying the search intent
Generally, it is easy to understand search intent from the words that a searcher includes in his search. But, if not, you may then have to refer to SERPs to observe what Google displays in the results. But, SERPs display both organic and paid results, which include text, images, infographics, graphs, videos, featured snippets, and a lot more. Organic results include those websites that absolutely follow Google algorithms and are most relevant to the search. And, paid results come from advertisers bidding on the specific keywords through the Google Ads platform.
Optimizing content for the search intent
Once you have identified the type of search intent for your business, it is essential that you optimize your content based on that. For this,
You need to look at the type of information the top content on the SERP is providing. This will help you design the right landing page to suit the search intent of your target audience.
You need to use the right keyword research approach. The keywords may be short or long tailed, short-term or long-term product defining, geo-targeting or intent targeting. Using the right keywords in the right situation can considerably multiply your SEO efforts.
Optimize all the images you may have, whether it is a shopping site or not. Relevant images of the right size and quality boost the online experience of visitors.
With such relevant and targeted content, you are sure to get more traffic, and better backlinks, which in turn will boost your ranking and business.