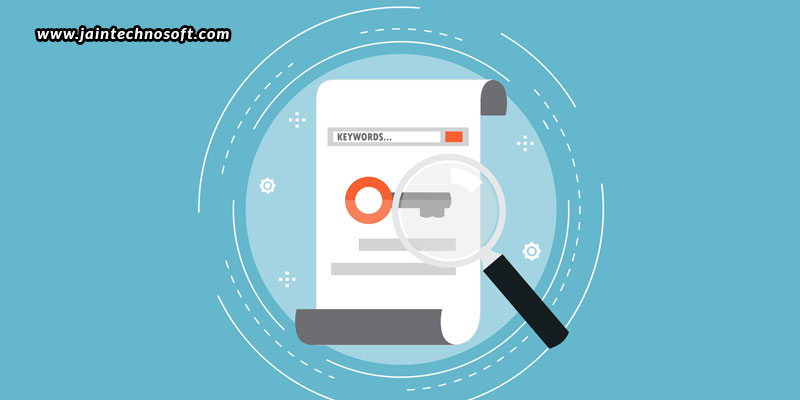 SEO is absolutely important if you want your website to rank on Google. And, when we speak of SEO, apart from site speed, pagination, meta tags, backlinks, and content, there is one particular element that we need to draw attention to – keywords. Although keywords have been an important part of SEO since a long time, the way they have been looked at has changed. While earlier, it was only the quantity of keywords that counted, today it is the quality of keywords that is considered.
You need to choose the right keywords to target. Choosing the wrong ones will only waste your time and budget, without being able to help your website gain visibility in search results. Thus, you need to choose smart targeted keywords that can dominate a traffic niche, which can help you rise above the competition. And, all of this can be possible only with a good keyword research strategy. Here is a guide that can help you with useful strategy tips. Follow this guide, or hire professional SEO services in India, who can help you not only with a good keyword strategy, but every other strategy that is crucial for every SEO aspect.
Find the right seed keywords
Seed keywords are those from which all other keywords grow. It is thus very important to find the right seed keywords for your business, so that you have the right beginning to your keyword research strategy. And, you can do this by asking yourself a few crucial questions like what you already rank for, what you want to rank for, and what your competitors rank for. Using all this data will help you find the right seed keywords.
Build perfect keyword lists
Now that you have the right seed keywords, you can move ahead to expand them into complete lists, which can support multiple pages and topics, and grow more seeds.
Prioritize the most important keywords
From the list of hundreds and thousands of keywords that you now have, the secret to success is knowing the keywords that need to be prioritized and pursued. Prioritize the keywords that can prove profitable by diving into important keyword metrics like relevance, keyword difficulty, priority, monthly volume, and organic click-through-rate.
Planning keywords for an individual page
One smart strategy for increasing relevance is to add relevant keywords along with the prioritized ones. But, at the same time, trying to target too many keywords on the same page may dilute their relevance, and make it more difficult to rank. You thus need to address both of these problems in a balanced way. You can do this by understanding when you need to create separate pages for each keyword, and how you can group related keywords together.
One important thing that you need to remember is that you must understand what your users are searching for, and what they expect to find. Only this understanding can help you create content that can satisfy their expectations better. So, understand your customers, and use this guide for the perfect keyword strategy.