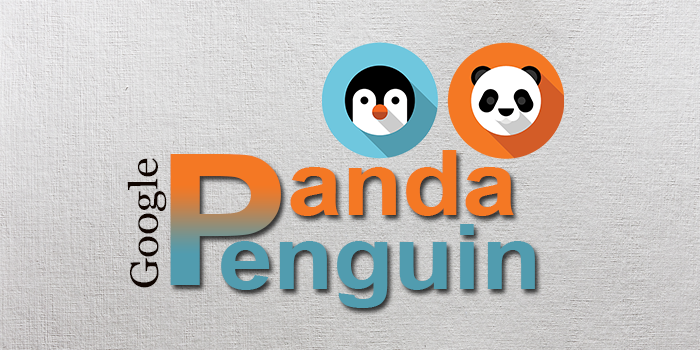 Over the last few months, Google has come up with Panda and Penguin to check the spammy links and below quality content. Both Panda and Penguin are noted for lashing out harsh penalties. Therefore, it is advisable that you follow the rules and keep these penalties at bay. If you are planning for a content strategy upgrade, here are the techniques which will help you keep the pandas and penguins away.
But first of all, we need to understand the reasons, for which Panda penalizes websites. As mentioned before, Panda keeps a check on bad content and usually targets low quality websites from the SERPs. So let us examine what according to Panda is a bad content.
Duplicate content – This is one thing which keeps attracting Google's penalties. And the latest version of Panda also adheres to it.
Keyword Stuffing – Yes, beware of this. Do not over do with the keywords, as even if your attempts slip through the crack, the positive results will not last for long.
Outdated Content – The content which fails to attract traffic and is not used by the end user as a source of reference is outdated and should be avoided.
Too thin or short content – Long content is the call of the day! It generates more interaction with the end-user, attracts more traffic and results in more ROI.
Bad user experience – At the end it is about giving the end-user the best of the experience. So always look for providing informative and engaging user experience.
Penguin on the other hand looks for spammy links. Along with link farms, repetitive and unnatural link building strategies are the prime culprits. Though it is difficult to clearly chalk-out what constitutes a natural link, the fact remains that people link to content that is strong and authentic. Original content which act as better source of reference will result in natural links. Thus the best solution is to pay more attention to authentic content and links will be generated naturally.
This leads us to thing which will you can overcome the strike of Panda and Penguin. Here is a list of Dos which will guide you to come up with a fool-proof content strategy.
Improve the quality of your content
You can do this by writing on recent topics, after thorough research and understanding. Also make it a point that you use good examples and illustrations to back up your content .
Never over-do with the keywords
Depending on the text in the content, decide on the number of times you use the keywords. Try to maintain a fine balance between avoiding excessive keywords to hitting the line which meets the Google requirement.
Say no to plagiarism
While you can always get ideas and inspiration from someone else's work, it is highly recommended that you do not copy the source word-by-word. This will surely attract Panda.
Link-worthy content
The one way to keep away from Penguin is by creating content which attracts strong links from outside.
Increase the length of your content
Yes… length of the content has gained much more importance. Long content have direct correlation with quality SERPs. So high time you improve upon the length of your content.
Come up with educative content
What you write is quite important. Always come up with content which engages as well as educates the end-user. This will give the reader a better user-experience which thereby helps you.
Thus by keeping your content strategy with the latest updates from Google you can develop Panda, Penguin and user-friendly content and thereby gain better rankings and ROI.