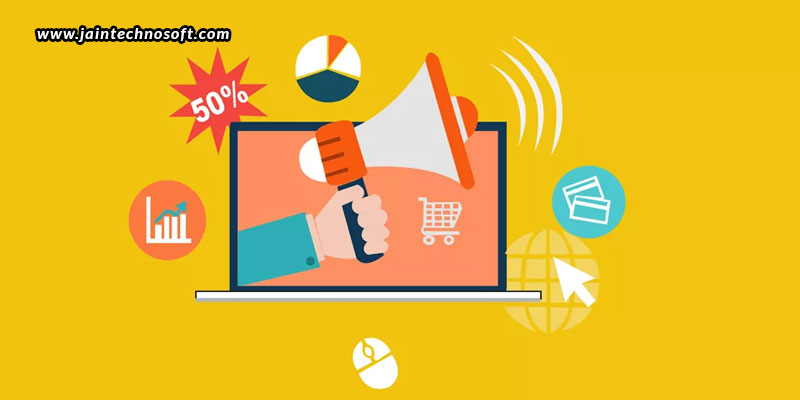 Should eCommerce businesses blog? If this is the first question that comes to your mind after reading the title of this page, it's absolutely natural. It's totally normal for you to wonder as to why an eCommerce store would first of all need a blog; let alone thinking about how to blog for better results.
An eCommerce business is all about displaying hundreds and thousands of products from one or multiple brands on a single platform, showcasing every possible attribute of the product, such as the design, colour options, dimensions, usage, and more. So, why would a customer be interested in going through a blog on an eCommerce store, when they're there to shop for something?
Benefits received out of eCommerce blogging
When you blog, you tell customers more about your brand(s) and products, along with telling them in detail about some products that may seem very complicated for them, or something that they are unaware of. When you write, you can add links to your product pages, for those that are relevant to the blog. This way you increase internal linking benefits, and more customers will see more of your products, than they would otherwise.
Additionally, if you have informative and engaging content, your blog will most likely be shared and will gain backlinks, which will increase page authority and influence search engine rankings.
Lastly, when you blog, you add fresh content to your site, and this is one thing that Google certainly loves! Google will consider the freshness of your blog every time, which will give the search engine a reason to rank you one step higher.
With all these benefits understood, you'll never again underestimate the power of eCommerce blogging. So, don't forget to make blogs a part of your eCommerce SEO strategy hereafter!
How to make the best out of eCommerce blogging?
Now comes the question as to how you can successfully include blogging as a part of your SEO strategy for eCommerce. If you want to reap the best benefits our of eCommerce blogging, we'll help you with 5 easy tips.
Tip 1 – Begin with a thorough keyword research
Before beginning to write about anything, it is essential for you to do a proper keyword research. Keyword research can help you understand the search terms that your target audience is using to search for the product types that you are offering. These will be the terms that you need to write on or include in your blogs to attract attention. Not doing so may have you missing out on a significant number of potential customers.
Tip 2 – Answer audience queries and doubts
A good set of your audience will always have doubts about a particular product. They may have a variety of queries and doubts in their minds regarding the products you're selling. They'll want to clear these doubts, and be positive about the product, before planning to buying it. This can be done wonderfully with the right blog.
Consider all the questions doing the rounds about the products you're selling, and write a blog covering all those topics, to help your doubtful audience know what the product is about, how it can be used, and how it can prove to be beneficial.
You can also ask your customers to leave their feedbacks, or any other comments after purchase, so that new potential customers know about making their choice after reading their reviews. Although this could prove to be tricky, it's certainly worth it, if your products seem to be superbly useful to those who buy from you. Also, such feedbacks and comments will give you more ideas to the topics you'll want to cover in your next blog.
Tip 3 – Speak more about your brand
People won't buy from you until they trust you. Prove to them your reliability and trustworthiness through your blogs. Tell them who you are, and how you've come all the way from Day 1 to where you stand today. This will help them understand you better and build a connection. If you're successful at appealing to people on a personal level, you're certainly going to benefit from it.
Tip 4 – Tell stories about your products
You're certainly speaking about your products on your product page, but you need to tell your audience more, if the product is new or complicated. A blog is the perfect place to do that.
In your blog, you can share stories about your product. You can begin by speaking about the problem, and then indicate your product that proves to be the perfect solution for that particular problem. Tell people how your products can be used in different ways. Let people know "why" they should buy your products, rather than telling them that they "should be" buying them.
You could also have your buyers share their stories about how your products have proven beneficial for them, with any photos or videos of them using the stuff. This can instil confidence and positivity in the minds of new visitors towards your products, prompting them to make a purchase too.
Tip 5 – Focus on the current news and events
Keeping an eye on the latest news and events is important. You can use these updates to write on trending topics, and cleverly link to your products that are relevant to the same. This can also be the best strategy used for targeting an upcoming holiday, festival, or season. This way you'll write on something people will be interested about at that particular moment, thus attracting more eyeballs to your pages and products.
So, let's get blogging! Once you're done with the perfect designing and launching of your website, with the help of an eCommerce website development company in India, blogs are your next step of the ladder to climb.