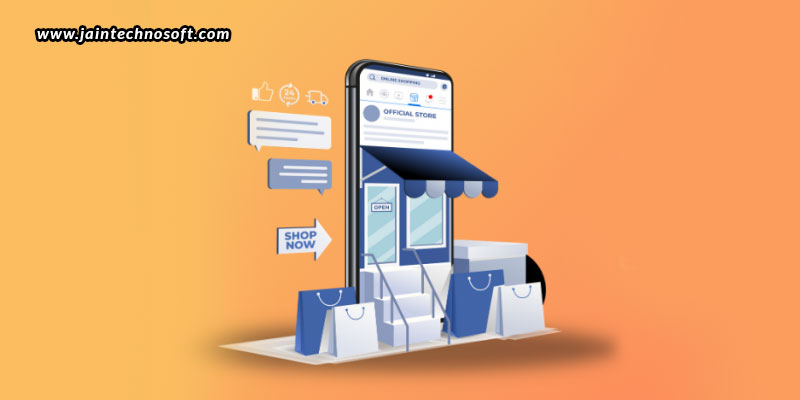 The COVID-19 pandemic has changed the overall structure of retail business. Customers are hesitant to step out of their homes and go to markets where there isn't enough social distancing being followed, which is why their preference has shifted to online shopping. While customers who have been a fan of online shopping since before COVID-19 are purchasing stuff online, those who have never shopped online before have also discovered how safe an option it is, especially when there's that dangerous virus all around us!
So, if you are an eCommerce store, fortune is certainly smiling on you at the moment. And, if you're capable enough of taking advantage of the situation, you can be definite to hit the jackpot! After all, this is the time, because you never know when a good percentage of people will be turning back to retail shopping, once everything goes back to normal. One strategy that can help you gain attention and attract more visitors is by taking your eCommerce store on the app. Building a mobile app for your business is going to bring you more success as people are browsing more on their smartphones, rather than desktops. Let's help you learn how an eCommerce mobile app can bring your business substantial benefits.
Making it convenient for your shoppers
When you build an app, you're making your store mobile responsive, making it easier for customers to browse your massive range of products right in their palms. Although you may have create a responsive eCommerce website to suit all kinds of screens, but when you build an app, it's solely for a mobile screen, thus having kept every kind of functionality and comfort level in mind. A mobile app is far more convenient to use on a smartphone, than a responsive website.
Building customer loyalty
Your customers are shopping all around for a variety of stuff. They are also using all kinds of apps for booking their movies, tours and travels, fashion material, food, and more. All of this can help you understand what kind of a persona the customer is. Understanding this, and offering every customer what they actually need or want can help you gain their trust and loyalty. And, a mobile app can help you do just that!
Keeping your store handy with latest updates
With a mobile app, you can have your customers sign up for the latest updates. Any kind of new products, services, offers, events, etc. can be notified to your customers, thus bringing in more interest, and attracting their attention. An eCommerce website can help notify customers through email or messaging; but a mobile app is more effective by popping up notifications on the screen. Thus, your customers always have your store and its updates handy, wherever they go.
Moving with the times
People judge you based on how fast you are adapting to the new trends. If you aren't up to the mark when it comes on following the curves, people aren't going to be interested in you. As you can see how eCommerce giants all have their own apps especially build for their smartphone customers; and if you don't have an app for your business, you're lagging behind. You must thus move with the times and build an app to make it convenient and quick for your visitors to browse through your store.
These are just the very basic benefits you can achieve; there's so much more when it comes to building an eCommerce app! So, go ahead and approach an eCommerce website development company in India, to help you build your very own customized eCommerce app (and an eCommerce website too, if you don't have one yet). Such professionals will put in all the basics required for an app, such as product catalogue, search options, filters, and payment gateway integration, along with other additional services like online chat, customer feedback, order history, and more. When you work with expert developers, you can have every such additional feature installed onto your app along with the latest trends to make it more convenient and appealing for your target audience.