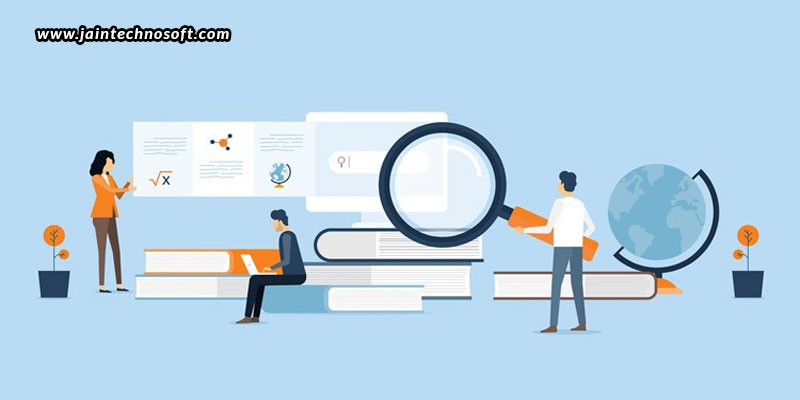 Marketing your products and services is as important as setting up your business right. Marketing can help reach out to more potential customers, thus increasing your reach, increasing brand awareness, and bringing in more interested customers, which in turn brings an opportunity to boost sales and profits. But, marketing isn't an easy task. There's a lot that goes into marketing your brand right. There are lots of factors you need to consider and lots of efforts you need to put in. And, to ensure that you're putting in the right efforts, you need to do what is known as marketing research.
Step 1 – Identify your target audience
You know what your product is about, and the kinds of customers who will benefit from it. But, what if your potential customers aren't actively looking for what your business offers!? Then, you'll have to attract your audience. And, the audience you should be attracting is those people who are facing a problem that your particular product can solve. Reaching out to people who don't need your product as such is of no use. For instance, if you're offering weight loss products, the category of people you want to target is those who are obese. Trying to reach out to fit and healthy, or skinny people is going to be of no use. You're only going to waste your time, efforts, money, and resources. So, remember, not every individual in the world is your target audience. Identify people who could likely be your customers, and work on targeting them.
Step 2 – Determine your market size
Now that you have identified the kind of audience you want to target, you also need to determine the number of potential customers your company can reach out to. Every company has a market cap, and you need to work within that space. What area, region, city, or country can your market size be limited to? Also, find out the number of competitors who are also working within your radius. Google and Facebook are two huge platforms that can help you get an idea of your market size. Then, you can also use platforms like Twitter, LinkedIn, Bing, etc. However, using all these platforms, don't aim for the biggest marketing size, because a bigger market also mean more competition to beat. And, you don't want to waste time beating your competition; you would rather invest your time and resources to target your audience and help resolve their issues with your products.
Step – Do a competitor research
Even when you're not aiming for the biggest market size, you're still going to have one or few competitors. And you thus "have" to do a competitor research. First, identify who your competitors are. Find out what they are doing; and this you can do by learning about their demographics, website traffic volume, keyword usage, etc. Check the power of their domain, and how they're spending on it. All this information will help you know where your website stands against your competitors, and where you need to be in order to stay competitive.
Step 4 – Create a stronger presence
With all the above information in place, you now need to analyze all of it, and come up with a stronger message for your brand. Target the right geographies and demographics, focus on people problems, and speak towards what you offer that your competitors do not. In short, attract more customers.
These four steps are the most powerful tips to help grow your business with market research. And after research, what you'll need is – partnering with professionals offering the best SEO services in India, who can help optimize your online personality and also market your brand better to boost sales and profits.