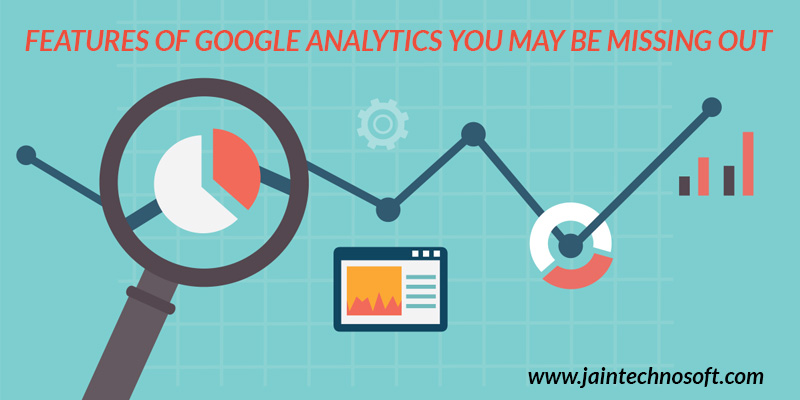 Google Analytics is a web analytics service offered by Google that tracks and reports website traffic. It has lots of features that help you measure your sales, the number of visitors visiting your site, how they use your site, what content wants them to return back, and much more. It answers many more questions you would want to know about the users.
There are many features of Google Analytics that are not very widely known but, are very important. The following features are generally missed out but, they can be of great help to you:
Demographic and Interest report
The Demographic and Interest report helps you in understanding what type of audience visits your website. It provides information about the age, gender and interest of the users. All this information will help you understand what kind of content you need to develop for your incoming users. This report will help you to target your market campaigns.
Percentage of mobile users
This report tells you what percentage of your users browse through mobile phones. This is an important feature to use since the number of customers using smartphones is increasing day by day.
Event tracking
The term 'event' relates to an action performed on your website. Hence, event tracking allows you to measure how users interact with the content of your website. This can be calculated by the number of times a button was clicked upon, the number of times a download button was used or the number of times a link was clicked open. Thus, using Event tracking, you can track any event that is based on a click, which helps to deeply understand customer behavior towards your site.
Site search report
This report provides data on what type of content people are looking for on your site. It shows you the words that users are typing in your website's search box. This will help you recognize the keywords that you must focus upon and create some blogs relating to the same. This will help get you more users.
Benchmarking
Benchmarking lets you compare your data with collective data from other relative companies. It shows you where you stand in the market. It shows how your site and each of your channels is performing compared to the industry standard. Inspecting on where you are positioned in the industry, you will know how well you are doing, what are the trends that you are not following yet, and what goals do you have to achieve to stand against your competitors.
Campaign tracking
In order to promote your business, you will definitely find different ways to market your product or service. You distribute different kinds of material and advertisements to different online media. It becomes easy for you to have customers coming in after viewing your ads. But, it is even important for you to keep record of which channel is bringing in more traffic to your website. This can be done with the help of UTM parameters. These are tags that you add to your URL. When someone clicks on a URL with UTM parameters, those tags are sent back to Google Analytics. This helps you track which media is being viewed more than the others. Hence, this feature helps you find out the best place to advertise and improve your ad viewing on the channels that give lesser inputs.
Enhanced E-commerce reports
These reports provide information about how users interact with products on ecommerce websites. These reports are based on the following actions taken by users – clicking on a product, viewing product details, adding or removing a product to or from a shopping cart and transactions done. These reports help you analyze the behaviour pattern of a new user, and show you what makes users return to your site. It lets you analyze your products on the basis of which product categories are getting high visibility among users but lower visibility on carts, which products are removed frequently from the carts and the brands that are bringing in high profits.
You must take advantage of the above mentioned features that are available in Google Analytics for better tracking of your website user's behavior and to take necessary actions based on that. Jain Technosoft, a leading SEO company in India can help you rank your website in the top of search results. You will also get a detailed monthly report to track the SEO efforts and results.