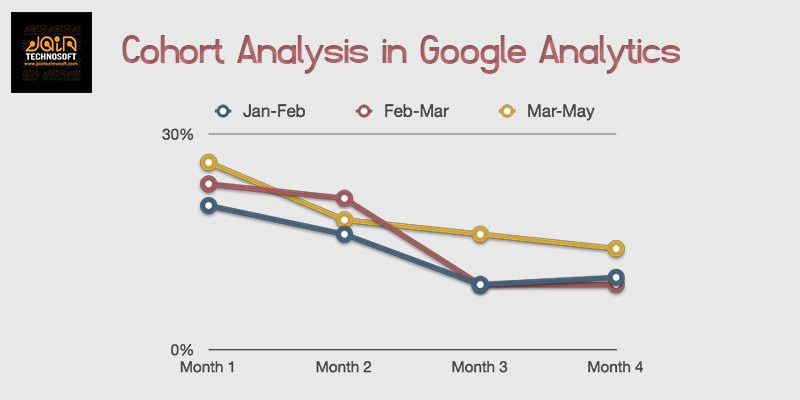 In a bid to understand the user behavior more effectively, Google Analytics has added new features like Cohort Analysis and Active Users. The reports based on these features may enable marketers and analysts to identify the effectiveness of products, ads, forms and content.
Now let's move on to understanding what exactly is a cohort? In terms of statistical analysis, a group of subjects/ people who happen to share some time-bound characteristics, experiences or events form a cohort. For example a group of people who visit the same website – for the first time – that too on the same day can be termed as cohort.
Recently Google included the cohort analysis report in the Analytics' audience section. Though Analytics power has been creating its own cohort analysis reports for some time now, the new analysis report will surely give greater number of Analytics users accesses to cohort analysis.
Cohort Analysis is a process through which you get to analyze the behavior of the users by dividing them into groups which share common experiences within a particular timespan. Rather than just getting a generalized data, you get detailed information about your users. Like instead of just getting to know filled a form on your site in a week, you get a detailed data of how many were first-time visitors, or how many have ordered for the same product before etc. Cohort Analysis is this most quite useful whenever there is a need to compare two or more cohorts. Based on this report you not only get to understand the patterns of user/ visitor behavior, but you can also use it as a powerful tool to come up with better strategies based on the insights which you have got.
The Cohort Analysis report enables you to get information on:
Cohort Type
Like information on dates. This can help you understand how users who visited the site on a particular date behaved over a period of time.
Cohort Size
Based on day, week or month.
Metric
This includes conversions per user, page views per user, user retention, goal completion, conversion etc.
Date Range
Relative date range for the data to be displayed.
Active Users report, another feature added by Google Analytics gives you a quick overview about the volume of users who have had at least one session daily, weekly or monthly. This adds to the performance of the existing user behavior reports.
In total the above mentioned new features are one of the latest examples of a shift in Google Analytics towards coming up with user-centric analysis. Undoubtedly this is a good move by Google, but using this information for informed business decisions will surely take more work.
In fact it will be sensible if you raise questions on the analysis reports so as to get a grip of facts and figures. This way Cohort Analysis along with Active Users will help you understand, identify as well as clarify business trends based on which you can improvise on your existing business strategy.