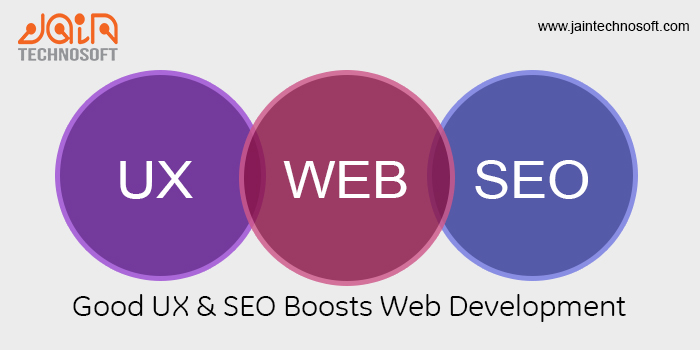 In order to deliver a perfect web design, a lot of factors need to be taken into consideration. Search engine optimization (SEO) and user experience (UX) are undoubtedly the most important of them. Powering your web development with both these elements is surely going to help your website in a big way.
Being the leading web designers in India, we understand how SEO as well as UX can improve the entire web experience for your visitors. Also we have seen that in spite of being a potent tool, very few web developers merge both these feature in their web designs. In case you are still wondering on how this combination is going to help you, then here are some easy ways with which you can make most of both these features and improve your web page.
Both SEO and UX goals can be merged
You read it right. We know that there are several UX experts who feel that conversion rate is not directly related to their skills. They feel that the users' needs, aesthetic preferences and business goals cannot be merged together. But the fact is, today both digital marketing as well as SEO are heavily reliant on good user experience. Therefore it is sensible that from the very start by creating an environment where both the SEO professionals as well as UX experts work together to bring out the best results.
Both the UX team and the SEO team should share a common understanding about your website's goals – this will help them to suggest relevant ideas for content, design as well as marketing strategies. Right from keyword research to user flow, see to it that both the teams take decisions based on their combined expertise, user feedback and industry research. This strategy will surely improve the performance of your website.
Come up with Sensible Content
It is very crucial that you develop content with the web design in mind. But be cautious not to come up with content which lacks any solid message. Therefore jot down important points like attention to site architecture, number of work pages to be created and reworked on, types of design elements that should be used and also a rough idea regarding the length for the content.
This way you can be sure of delivering better user experience, which in turn improves the chances of your site to get lot more conversions. You should always keep in mind that content and design is mutual to each other. While on one hand a good content which lacks the support of design elements will be lost in the white space on the page, quality design with poor content will surely have a negative effect on your users which may even raise trust issues.
Keep Repeating the whole process
Usually web development projects are an ongoing process. User needs keep evolving, the best practices of the web evolve and so does your website. Both SEO and UX teams make most of the user as well as market research in order to serve the users' needs at the time of web launch. But soon after the launch, the SEO and UX professionals should conduct test with real-life users and evaluate site performance to make continuous changes which will optimize user experience as well as conversion rate.
Thus a productive collaboration between SEO and UX teams will surely have a positive impact on your web projects, which will benefit your business and boost its goodwill.