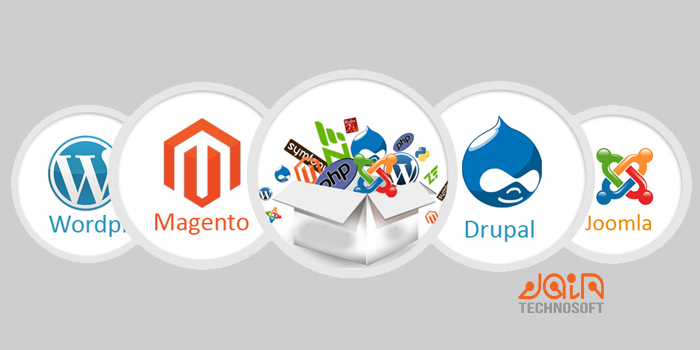 Is your website still running on HTML? Are you still thinking if you should convert your website from static to dynamic? Then here are some major reasons why you should switch from HTML to CMS like WordPress, Joomla, Magento, Opencart, Code Igniter, Ruby on Rails, etc.
Today websites are not just a potent marketing and branding tool – rather they are the medium through which you interact with your customers and create a distinct identity for your business. Content on your website should be ever-changing; users do not like websites that display the same content all the time. Thus it is very critical that your website should be uploaded with fresh contents on a regular basis. Converting your HTML website into CMS helps you do just that in a very easy way. Moreover, you website becomes more user-friendly, responsive (compatible with many web browsers) and SEO friendly.
In HTML based websites, you need to code everything yourself in order to make the website fully functional or to do any changes in future, whereas CMS based websites come with a ready architecture and you can customize upon this platform to achieve other specific functionalities. This makes it easier to create and maintain the website. Being a leading web development company in India and based on our expertise, here are some of the major advantages of HTML to CMS conversion:
User-friendly CMS architecture adds vitality and dynamism to your webpage.
You can flawlessly integrate your website with so many CMS theme options from Magento, Joomla, Drupal, WordPress and more.
You can use ready plugins and widgets to customize your website for any major feature.
It becomes easier for search engines to crawl your site and index it on higher ranks if your site uses CMS.
Your website gets beautiful design, effects, and bug-free functionality.
CMS proves to be cost effective as you save on time and resource.
You do not need any coding knowledge to design and maintain your website.
It is advisable that you hire a professional website designing company for this conversion, to get the desired results out of your new website in the least amount of time. Today there is a plethora of companies which provide services of converting HTML websites to CMS based. But it is highly recommended that you check their portfolio and experience in this area before hiring their services.
Being the best website development company, we understand the intricacies involved in converting from HTML to CMS. The process of conversion requires technical expertise and efficient coding skills, and our team of web developers is expert in this. Having handled several such projects till date, we have not only mastered the art of HTML to CMS conversion, rather have also improved upon it.
In case you are thinking of converting your HTML based website into a dynamic responsive website, then get in touch with us. Our highly professional team of web developers will help you with a customized solution, based on your requirements. Hire our services and see an increase in your website traffic and conversion ratio. 
Switch to a CMS responsive website and experience the change!