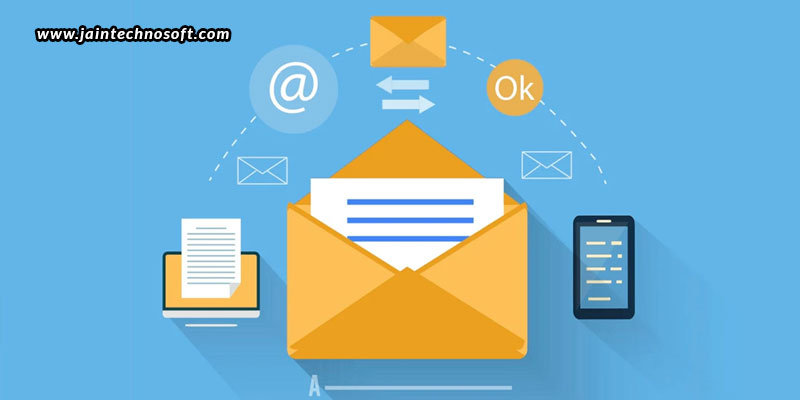 Do you consider email as an age-old tactic of connecting? Hold on! Even though it is age-old, it hasn't become outdated yet. Email is one of the strongest channels used today to connect with others.
Even when it comes to promoting business, email marketing has proven to be one of the most popular and successful strategies among both B2C and B2B marketers.
More than 80% of marketers use email marketing to network with their audience – connecting with the existing ones, and bringing in newer ones.
Certainly, an email marketing strategy is nothing without a great email that can attract as well as engage the audience, creating which is a difficult task.
It takes a good amount of time and skill to create and send out a good-looking email from scratch. To help you save time, there are a plethora of efficient tools that you can choose from to create and send good emails, without having to pay anything extra, as the tools are "free"!
Listed below are some Best 8 free email marketing tools that can help you save both time and money, while improving productivity.
HubSpot's free email marketing tool has been supporting lots of small business transactional email requirements, may it be to promote current campaigns, send out "Thank You" emails after a purchase, or send kickback emails from lead offers.
This tool is very easy to use, equipped with readymade templates, and featuring a handy drag-and-drop visual editor. Furthermore, it has a native integration with other HubSpot tools; so, when you start an account, you can create a centralized contacts database, organize it is lists, and manage and track email performance.
Benchmark offers tons of pre-designed templates based on industry, type, and occasion. And, if you are HTML-savvy, you can also use the code editor to build your emails from scratch. You can design responsive emails with this tool, making it easy for your receivers to view the email on any device. You can add images, effects, and stickers along with the text in your email to make it even more attractive and engaging. And, all of this can be done easily with the email editor right on the platform.
You can also use the Dual View feature to see your email design as you're editing it, making the entire email creation process significantly simpler.
Sender helps create stunning newsletters, even if you don't have any HTML knowledge! You can begin by choosing from a ready template, and then customize it with your own images, videos, and text. To make an even bigger impact on your audience, you can also personalize your newsletters for each recipient.
One unique advantage is that Sender's analytics feature can help you track who opened your mail and when, and clicked on the links too.
All this information can help you build accurate buyer profiles based on their actions, so that you can optimize your existing email strategy, and craft compelling offers.
Sendinblue is a platform that features both email marketing tools as well as additional functions like landing page creation, customer relationship management, etc.
It is an easy-to-use tool with readily available 'responsive' templates to choose from. Also, you can preview your results first to ensure that your design looks just like it should. It also features A/B testing  and segmented recipient lists to optimize your campaigns and target your ideal audiences.
SendPulse
SendPulse is a multi-channel marketing platform, but it is popular as an email marketing tool as it comes with a ton of professional-designed email templates that can be used and easily customized using the drag-and-drop editor. These emails can then be automatically sent out at the right time, based on the user behaviour, event triggers, and other variables!
Furthermore, SendPulse's subscriber rating feature also helps identify your most valuable subscribers by analyzing the open and click rates, as well as the read/unread rate of each subscriber.
A leader in email marketing tools, Mailchimp not only offers the most basic email marketing features like email creation and scheduling, but much more than that. For instance, it offers a smart recommendations feature, which can provide you with valuable audience insights, which can help you to further optimize your marketing efforts.
With its Content Manager tool, you can design your emails, and store your images and files for easy access. You can then automate your emails at crucial steps of the buyer journey to send out welcome emails, order confirmations, abandoned cart reminders, and more, at the right time.
MailerLite
Along with the basics like drag-and-drop email builder, rich text editor, and built-in photo editor, MailerLite also brings other sophisticated features like the landing page builder and pop-up customizer, which is what makes it stand out from the rest.
With MailerLite, you can not only create emails, but also responsive landing pages to match the emails you send out, thus improving your chances of driving conversions. You can run split tests on different variations of a single email to see what works best to drive clicks and conversions.
This amazing tool also provides with a comprehensive campaign report containing important statistics like click rate, open rate, unsubscribe rate, and more.
Moosend is another free email marketing tool, but one that comes with many unique additional features. One such feature is that it lets you automate repetitive tasks, thus saving you a significant amount of time.
Next, it helps you design behavioural email campaigns based on your subscriber's information and activities. It also possesses an advanced segmentation feature that can help you send highly accurate emails to each recipient. All of this, when combined well, can increase your open and click-through rates, thus boosting your ROI.
Moosend also offers a detailed campaign performance report that lets you know exactly how to optimize your campaigns further to get better results. And, the best part is that unlike other tools, Moosend will never include its logo in your emails!
You can check out the robust features that each of the above-mentioned free email marketing tool offers. Without upgrading to paid plans, you can achieve so much! Use the most relevant tool for your business, based on industry type and your audience, and make the most of your efforts and time. Although it's easy to create the best emails and send them out at the right time with the above email marketing tools, you can always partner with a professional digital marketing company in India, if you don't want to risk, or invest your time on the same.
Frequently Asked Questions
Any tips on how to write the content of an email?
From everything you've read above, one thing's certain that your email should offer value to your audience. To be able to do that, you need to travel a journey that is relevant to every customer, to drive them to the end of the sales funnel, and ultimately make them do a purchase. And, this is possible by connecting with your audience, building interest about your brand, instilling trust, and only then talking about the sale. This way, you'll convert a customer into a loyal one who'll keep coming back to you every time.
Should I buy an email list or build it myself?
Never ever buy an email list! Doing so means you aren't having verified email ids that are interested in your brand, thus being of no use to you. You must hence always build your own email list, comprising of those individuals who have already visited your site before. You can get this information by asking them to share their email id with you, in exchange of e-books, whitepapers, and promotional items.
What should be the frequency of sending emails?
There is no one-size-fits-all answer to this question. It all depend upon your business, industry, and audience. However, in general, sending an email once a month can keep reminding people about you. Doing so twice or thrice a month can help develop a connection; while a once-a-week email schedule can create consistency. But, whatever schedule you choose, make sure to do it very carefully, as to not create a nuisance for your audience, or you'll shoo them away for good. Keep testing what works best for your business.
How can I make customers read through my email?
Customers generally ignore their mails, until they come up with one that they feel they connect with, or those that sound relevant to them. So, the first thing that you need to do is understand your customers, their expectations, and the things that matter to them the most. Then, you should design your email content, as well as the subject line, in a way to matter to your email recipients. You must also personalize your emails for better impact. In short, focus on the value you create for your customers, and the benefits you are offering to them.
Will my sales hike due to an email marketing campaign?
If you succeed at stimulating and inspiring your audience, through your emails, towards investing their money in your brand or products, your email marketing campaign can certainly hike your sales. And, how would you be able to do that? If you provide a solution to an existing or potentially upcoming problem that your audience is or will be facing, they'll more likely be tempted to approach you. To make an even stronger impact, share testimonials and case studies to instil trust in the minds of your audience that your brand/products will certainly add value to their life.