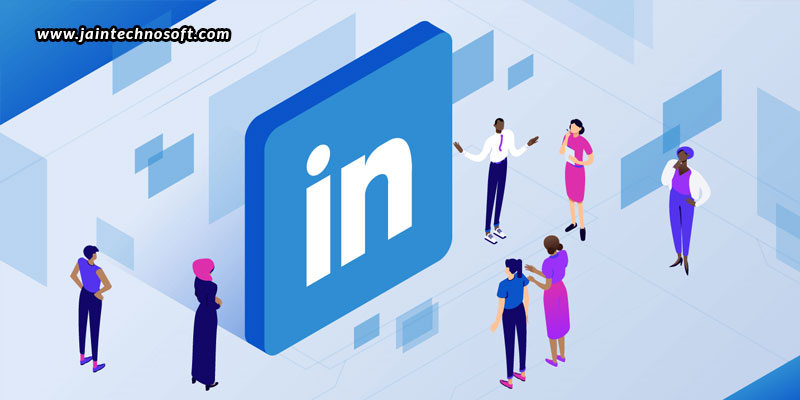 With LinkedIn almost completing two decades of its existence, more than 30 million companies across the globe today are using it for their business! It clearly proves that LinkedIn is the biggest and most prominent social network used today. More than 690 million members are active on LinkedIn today, with the numbers only increasing every day.
So, if you haven't yet begun using this platform, you're certainly losing out on a lot! You can utilize LinkedIn marketing tools to get the most out of your business, no matter what the size and type of your company. Both start-ups and well-established businesses can bring out their best with LinkedIn and here's how.
How to Build A Successful LinkedIn Marketing Strategy?
1. Target the right audience
A target-based audience is absolutely essential, no matter what online platform you're using. You can target your LinkedIn posts based on certain follower profile data. You can filter out the most important metrics, and use personalization and advanced filters to sort out your audience based on your preference.
2. Share posts with relevant images included
As per data and reports, posts with images receive 98% more comments than those with plain text. Moreover, posts that include 3 to 4 images perform better than those with a single image. This means that if you upload posts with rich media images, you'll notice great results.
3. Optimize your posts for greater impact
Simply adding images is not the only way to gain engagement. There is a lot more that you need to do. For instance, your post should be of relevance and interest to your target audience, should have more number of personal connections, and should be optimized in every way for greater reach and impact.
4. Post at the right time
Even if your post is up-to-date and highly relevant and interesting, if you don't upload it right, it won't bring in the required results. What we mean to say is that after creating a beautiful post, you must post it at the right time. You need to have a proper posting schedule, to post at the right moment and right time, if you want to build a unique audience for yourself. If you're successful at doing so, you'll be at least 6 times more prone to gain followers.
5. Launch a brand new showcase page
A brand new showcase page can show off to your members the latest products that you come up with. This can help garner maximum visibility among your most ideal audience, and thus gain more popularity and business.
6. Go live
"Live" is the new trend. Live broadcasts usually see 24 times more engagement than pre-taped videos. The live broadcast could be a webinar, an interview, or a fireside chat. Virtual events can help gain massive traction and popularity, helping to form instant connections with the audience.
7. Keep a check on LinkedIn Analytics
If you want to up your marketing strategy, it is essential that you check out LinkedIn Analytics. You can track all of your post metrics to see how people engaged with you the most. Keeping an eye on these metrics can help you know what not to do, and what to improve on, to boost up your business.
Final Thoughts:
By following these few simple tips, you can maximize your overall presence on LinkedIn, and give your business massive exposure! And, for better benefits, you can always partner with a proficient digital marketing company in India, who can carry out the task further in detail, to bring in maximum benefits.