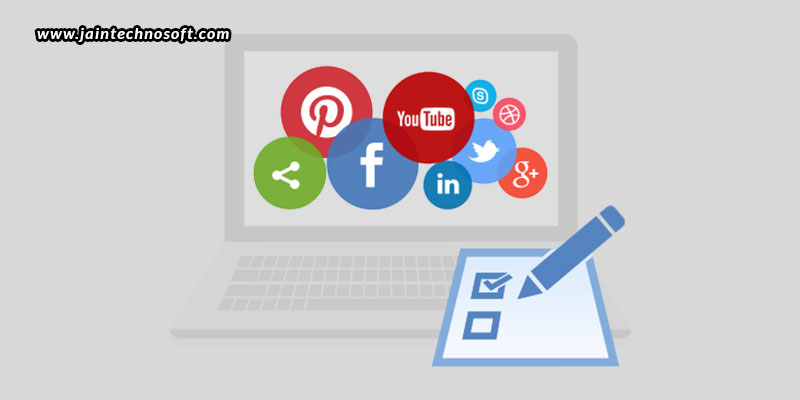 Having a social media presence is a necessity for about every business today, no matter what the industry, the size, and the history. But, having a social media presence doesn't just mean making an account and posting regularly. Instead, you need to have a strategy in place, and make sure that it performs well. To have a strategy in place, you can always hire expert digital marketing services in India, but to make sure that it performs well, you'll need to conduct a social media audit. A social media audit is about checking to see how your social media channels are performing. You can check if you are staying relevant to your audience, remaining on brand, and meeting your goals, by collecting and analyzing data. So, here are the steps that can help you do that.
Step 1 – Create social media accounts
Create a social media audit spreadsheet with the help of Excel or Google Docs. For each social account, you must have space to include information about the handle, the link to the profile, the name of the person managing the account, the goal, audience demographics, engagement metrics, and any other metrics that may be important.
Step 2 – Track all your accounts
Then, track all your accounts on social media platforms. Make sure that your accounts are all up to date. You must have the right information, along with a profile picture, cover image, logo, brand image, profile bio text, handle, and links to your pages.
Step 3 – Evaluate your top performing posts
Identify the top three performing posts on every social media site, and record your findings in your audit document. Then, evaluate all these posts to find what they have in common, and how they differ. Uncovering all these similarities and differences can help you see the content that performs best on each platform, which will help you understand how you can tweak your future posts.
Step 4 – Identify and analyze your audience
Just as much as a social media platform is important, equally important is the audience on each platform. Take the time to understand the demographics of the audience on each platform, as well as the demographics of your followers.
Step 5 – Focus your social media marketing efforts in the right way
With all of the above information, you should now know where you need to focus your social media marketing efforts, and the type of content you should be producing for your channels. Determine how each channel is performing, and the demographics that you're currently reaching. Using this information, create a strategy to meet your goals.
Use these methods and perform social media audits regularly to see how any changes you've made or the strategies that you've implemented are performing. This will ensure that your channels are serving your business in the best possible way. Social media audits are thus a great way to see how your social strategies are performing.