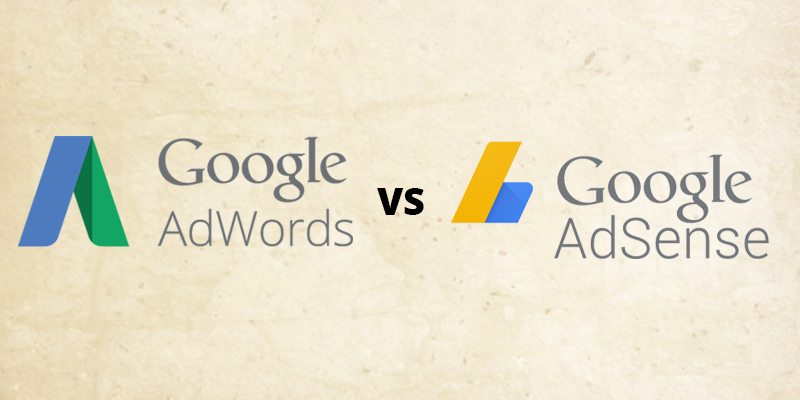 The terms AdWords and AdSense are often confused with one another. Although they are both used in similar fashion but, there is a significant difference between the two. If you want to benefit from online marketing on Google, you need to understand this difference. You must also hire the best digital marketing company in India to help you in every step of online marketing your business to reach to the top.
What is Google AdWords?
Google AdWords is an advertising service for businesses who want to display their ads on Google and its advertising network. This is a campaign planned by businesses by opening a free Google AdWords account and beginning to create ads to show up on Google SERPs. One of the benefits that Google AdWords provides is that it helps you choose relevant keywords to aid you in making the right decision as to where your ads could be placed on SERPs. It attempts to have your ads placed in front of relevant users or in front of users who are looking for something linked to what you are offering.
What costs are involved in the Google AdWords campaign is an important thing you must consider. Google lets you open a free AdWords account and it also lets you set up your own budget for running the campaign, where you only pay when people click your ads. You have two options for payment – CPM (cost per thousand impressions) and PPC (pay-per-click). These payment options will let your ad run only until you reach a certain success rate or run out of money as set by you.
What is Google AdSense?
Google AdWords is an advertising service while, Google AdSense is an advertising placement service by Google. It uses this system to distribute ads found in AdWords, which include your ads as well as other ads which may not be related to your company. This is great for businesses that are creating new campaigns on AdWords every day and want them to be shown to a relevant audience. This means the ads will be put up on relevant websites rather than Google SERPs. This service is highly effective for those who own a website and want to publish ads that help display targeted content on their website pages so that they can earn money when visitors view or click the ads.
All you have to do is sign up and submit your website to Google. Once your site is evaluated and you are approved as a publisher by Google, you are given a code that you can use on your site to display relevant ads. It is you who decide where to put the code and show ads on your site. The advertisers will bid to have their ad shown on your site, and Google will display the ad of the highest bidder. The revenue generated here is also based on PPC or CPM basis.
To sum it up, Google AdWords is for businesses who sign up to have their ads displayed on Google SERPs by setting up a budget, and Google AdSense is for website publishers who get the ads of the highest bidder placed on their pages for earning good amount of profit. Whatever the case, Google earns money in both the cases because it is being paid by businesses that sign up for AdWords and want their ads to be published or distributed.