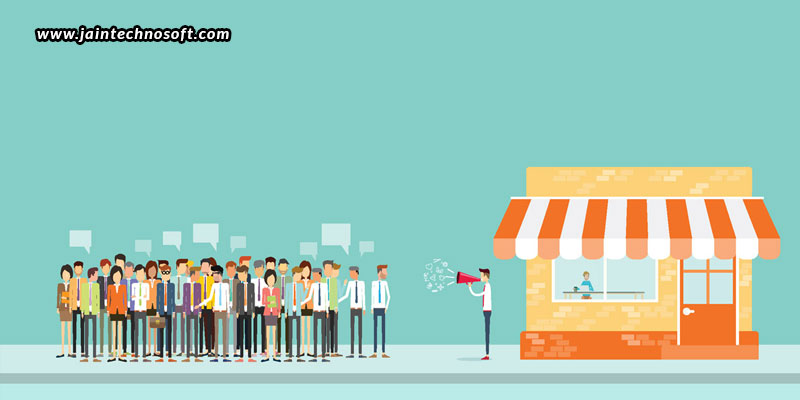 How important is it to have a website? While for the general globally or nationally targeting businesses, a website is one of the most crucial elements they must have, you may say that websites aren't as important for local businesses. But hold on! You may be wrong! Let's first consider some important components.
Google becoming the new homepage for local businesses
More than 60% of marketers agree of Google becoming the new homepage for local businesses. This is because a Google Knowledge Panel can help users get all kinds of business information, get directions, make a phone call, make a booking, ask a question, take a virtual tour, and do a lot more, without having to click through to a brand's domain. Thus, a user is completely satisfied without having to do a click through.
No click mobile SERPs
A result found regarding the growth of no-click SERPs in the past few years has confirmed the following.
Desktop SERPs – In the case of desktop SERPs, organic results have declined a little, while paid has seen a good amount of growth.
Mobile SERPs – It is harder to get clicks on mobile, where the CTR is 50% lower than on desktop, meaning that the SEO opportunity for mobile is falling.
No clicks searches – Google has been solving searcher's queries in SERPs before any clicks take place. In fact, Google is earning more paid clicks on mobile and is solving more mobile queries without a click. Only organic is losing out!
To conclude, mobile users have experienced a significant increase in delivery of search engine results that don't require them to go any deeper than Google's own interface.
Google becoming a lead generation agency
Google interpositions itself as the paid lead generation agent between businesses and consumers via its Local Service Ads program. As it continually spreads into new markets and verticals, it is quite difficult to keep track of it all. However, it has been observed that it has taken over 23 business categories in only 77 US cities! The top seven categories include HVAC, plumber, electrician, carpet cleaning, roofing, house cleaning, and garage door; with many others being appliance repairing, auto glass, car repairing, event planning, handyman, junk removal, lawn care, locksmith, moving company, painter, pest control, pet boarding/grooming, photography, roadside assistance, tree surface, water damage, and window cleaning/repair.
Paid ads into local packs
11,000 SERPs were surveyed, wherein 110 keywords from various top categories were studied. Competitive keywords were focused on, from categories including apparel, automotive, consumer goods, finance, fitness, hospitality, insurance, legal, medical, and services. After the survey, it was found that 35% of competitive local packs feature ads; thus the violation of paid ads into local packs.
Thus, we can clearly see that none of Google's most recent initiatives are about driving customers to a brand's own website. Local SERPs have reduced in size and have been redesigned to keep users within Google's platforms to generate maximum revenue. But, in spite of all this, it isn't true that a website is no more important. There is a strong relation between organic and local ranking. Businesses that rank high organically are likely to have high local pack rankings. Thus, your takeaway from all this can be that websites are the strongest foundation for maintaining free local SERP visibility amidst an increasing scarcity of opportunities. And, to make the most out of your website, you can hire professional digital marketing services in India who can help you create the best possible website and market your local business through technicality, excellent usability, on-site optimization, relevant content publication, and publicity.