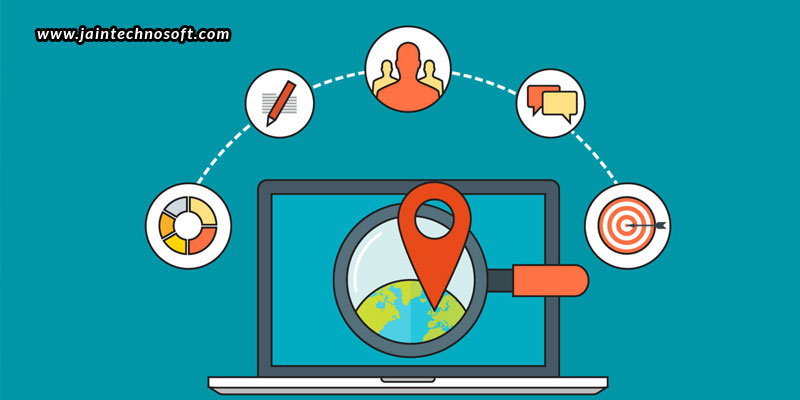 Any local business needs to have accurate structured citations on major platforms, but what should local SEO practitioners do once they have got these formal listings created and a system in place for managing them? This blog will help you with a step by step guide to answer this question.
Structured citations, or listings on formal directories, are as old as local SEO. Both these practices have always influenced Google rankings. But, when looked at closely, there is an increasing emphasis on the value of unstructured citations, which is the scenario where online news, blogs, and other such informal platforms reference a local business' contact information.
Google has become the dominant force in local consumer experiences, where it keeps as many actions as possible within their own interface, instead of sending searchers to company websites. This is why local businesses now need to move beyond traditional structured citations to impress Google with mentions on a variety of relevant websites. It is these unstructured citations that can be competitive difference makers in aggressive cut-throat markets. A good linked unstructured citation on a highly relevant and authorized publication can drive business without having to pay Google anything. With unstructured citations, one can build a community footprint, and in turn, authority. All you need is the right tools. One such tool is Moz's Link Intersect tool that can help uncover all kinds of links and unstructured linked citation opportunities.
Finding the big fish
You may already know who the big fish in your community is, but there are other ways to find the most relevant big fish too. For example, you can identify popular local events and see which businesses sponsor them. Sponsorships can be expensive; so if someone is sponsoring a big event, it indicates that they are a big enterprise with the budget to pursue a wide range of creative ideas.
Making comparisons
In Moz Pro, navigate to "Link Explorer" and select "Link Intersect' from the left navigation. Here, you need to input your domain, and then the domains you want to mine link ideas from, in the field beneath. This tool can let you compare your site with up to 5 competitors. Once done, you can click "Find Opportunities" to yield a list of sites that link to your competitors, but do not link to you.
Finding the right links
Just because something is working for your competitors, doesn't mean that it will work for you too. This is why you need to decide which of the link ideas from the list you have got will yield good opportunities for you. But how do you do this? You can drill down and get more details about the links by expanding the section and viewing the exact page that the link is coming from. You can use the MozBar Chrome plugin to check whether the links of your competitors is followed or no-followed. Followed links pass authority, and no-followed links can generate traffic to your site, which can be picked up by others who do not eventually link to your site with a follow link.
Types of links –
Press release sites can help spread the word about your initiatives.
Directories can list your business name, address, and phone number.
Any local media coverage in your competitor's backlink profile can help you get ideas about the types of publications that require the content and information you can provide.
Governing or regulatory bodies like trade organizations or award organizations that local businesses can be affiliated with.
Community events can be sponsored, hosted, or be participated in by local businesses to gain both offline and online publicity.
Offering scholarships can help gain a link back to your site.
Partnering with businesses for co-marketing opportunities can bring valuable link opportunities.
Finding how to connect with your link prospects
Now that you know about your competitors' links, how do you get those types of links for yourself? It could be self-created, prompted by outreach, or organically earned.
Self-created – Here, you vote for yourself by submitting to formal sites and directories.
Prompted by outreach – Here, the links are editorially placed by the site owner, but the site owner is made aware of your content because you reach out to them.
Organically earned – If you have a popular piece of content, it will receive lots of traffic, thus making you valuable and known.
If press releases are what your competitors are targeting, you can sign up for an account, and issue a press release that may charge per release.
If your competitors are listed in directories, you can sign up for a citation service that distributes your data to various listings programmatically.
If your competitors are featured in articles by a journal or blogger, you can make a connection with them too for future link opportunities.
If co-marketing is what you want to do, look for the contact information of the businesses you want to partner with, and make a connection.
If all of the above seems to be too much for you to do, you can hire professional digital marketing services in India to help you bring effective outcomes with the least amount of efforts.