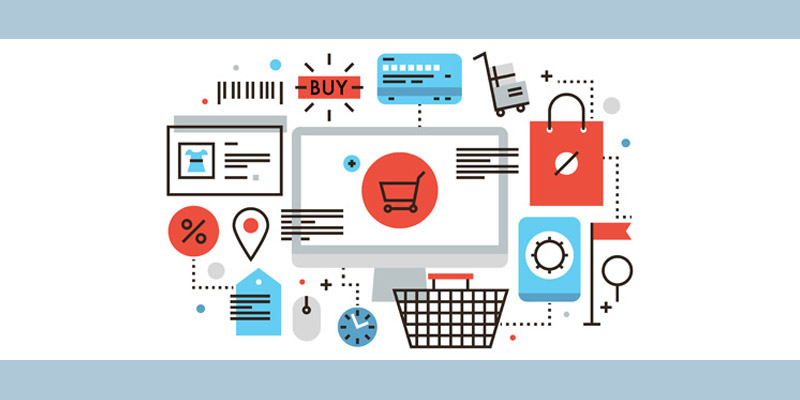 Looking to build up a new eCommerce website for your business? Or, looking to revamp your existing website? Whatever it may be, you can hire experts who offer professional web development services in India to work towards building an attractive and user-friendly website so that visitors can be converted into buyers that will increase your sales, and in turn revenue. But, if you are leaning on designing and developing your website on your own, don't forget to include all the latest trending elements on your site for the best results. Following the below mentioned guidelines will help you achieve this goal.
Mobile responsive design
As we very well know that the use of mobiles and gadgets is only increasing as time passes, and mobiles have in fact outdone desktops in usage, it makes it very important to focus on designing websites for mobile screens. Today, majority of customers are shopping anytime anywhere from their smartphones; and you must cater to them effectively. So, make sure you build up a mobile-friendly responsive design so that you have more and more customers coming to your site.
Material design
Material design, with its eye-catchy card-like layout, responsive animations, and transitions, is becoming rapidly accepted ever since Google introduced it in 2014. It only continues to grow in popularity, and with more and more websites adopting this design feature, it is only going to rock eCommerce in 2017. So, implement this gorgeous material design layout on your site, and notice the amazing results you get!
Eye-catchy images
If you want users to have their eyes glued on to your site, you need to upload eye-catchy images. More than 90% of people say that it is the way the product is presented on the page that affects their buying decision. Now, that is the number of people you want to attract! So, make sure to include attractive images of your products that show all the possible details and exquisiteness clearly. Remember that you have only a petty 2-3 seconds to grab users' attention and make a great first impression; and nothing can be more attractive than great images.
GIFs, cinemagraphs, and hand drawn elements
Along with images, animated GIFs and cinemagraphs are also going to be important. Cinemagraphs can appear as background images, homepage banners, or headers. Another addition will be hand drawn elements as they can bring originality and uniqueness to a brand. Designers will now shift from stock images and graphics to hand drawn elements.
Typography
Typography must be large and flexible to gain most attraction. Larger typefaces appear to be strong and thus bring a strong message in front of the users. Such typography brings a quite massive impact on varied aspects like readability, mood, and user experience. Also, larger typography is easily readable on mobile devices too.
Hamburger menu – on the left
The hamburger menu has become very popular among designers and users too. In fact, it has been the trend for many years. Bootstrap is the most popular framework widely being used by designers across the globe. Sites built with Bootstrap Nav 3 see hamburgers placed on the right hand side. But, Google and other leading websites have started placing their hamburger menu on the left side, with the intention that users can easily find it the first thing on the site, keeping in mind the fact that users scan the page in an F-shaped pattern.