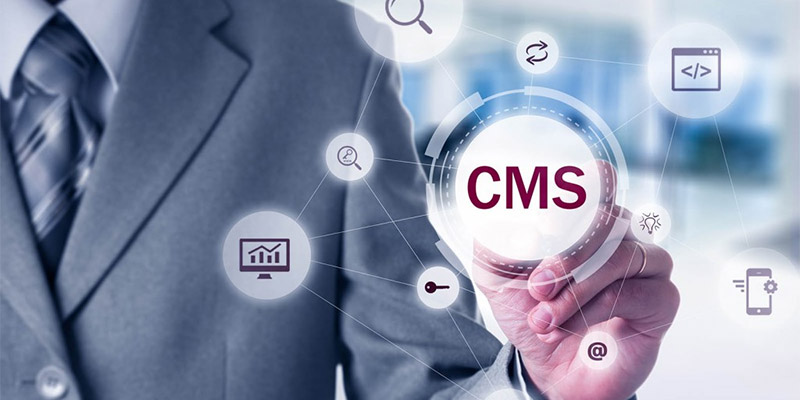 A Web CMS is what helps control and manage your website's content effortlessly. You can easily and quickly edit, add and delete content like text, images, graphics, etc. through a CMS. For any kind of assistance to edit or upgrade your site, you can approach the professional Web developers in India who can help you do it professionally and most appropriately. Because maintaining a website is so easy with a Web CMS, it is becoming highly popular. There are lots of benefits that CMS provides to make your work easier.
Regular updates and ranking high on SERPs
Websites are required to be regularly updated with new relevant content. Some content is automatically updated through RSS feeds. This becomes easier through CMS that allows having dynamic fresh content on your website. When you keep updating your website and have fresh content on it, your chances of ranking high on SERPs increase, which in turn drives more traffic to your site. CMS can help your target audience to find you easily in search engines.
Site maintenance
As mentioned above, you can easily manage your website through CMS. You can create new pages, edit content, add images, and do much more. It is the template system of the CMS that helps in easily creating new Web pages. Here, links are automatically updated when new pages are published, thus reducing the chances of dead links.
Customization
CMS comes with plugins and modules that help in adding custom functionalities to a website. Therefore, you can make customizations on your site as per your needs through the core functions and frameworks that CMS provides. Moreover, an open source CMS that has a built-in blog feature can keep you from investing time and efforts in building a full-fledged blog for your website.
Website changes
Changes that you make in your in-house system will be reflected automatically on your website as CMS can integrate with your existing systems; thus making changes easier. Sitting in any part of the world, you can edit any information on your site only if you have access to an internet connection and a Web browser. This is because CMS stores all the data in database.
Assigning tasks and reviewing them
Administrators who have the right to edit content on your website can do so through CMS. Therefore, if there are different people handling different departments, they can update information on your website, sitting in any part of the world. However, when you want to limit the number of people accessing a particular function on your website, CMS can also help here to give those rights only to a certain set of people. Moreover, you can get a glance of the status of all your content, may it be blog posts or product pages or other website pages. You can assign tasks and keep a check on whether they have been done or not.
Scalability along with security
A majority of CMSs come with the characteristics of becoming scalable and upgradable to newer versions. Therefore, they grow along with your business without becoming outdated even after years. Also, professional CMS teams keep testing the CMS for security flaws and resolve any kind of security issues that come their way. This ensures safety and security of the website against hackers.
Website consistency
A website CMS helps in maintaining consistency in the layouts and functionality, thus maintaining theme consistency across your website.
Customer relationships
A website CMS helps make your site interactive, thus letting your keep in touch with your customers and helping you maintain a friendly relationship with them.
CMS Support Community
In case you have any questions or issues to solve, there is always a helpful CMS Support Community to assist and guide you.