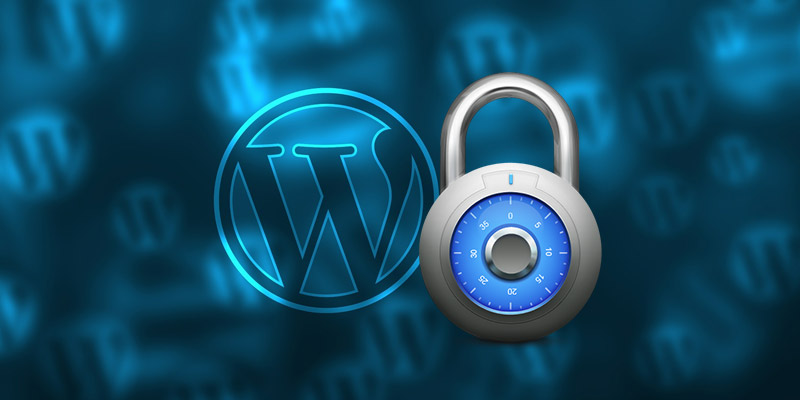 There have been a number of cases recently where WordPress has been hacked. This has made WordPress security a major issue and matter of concern. So, is WordPress still capable of defending websites against threats, hackers and malicious attackers? You must ensure that your website is secure by taking some preventive measures so that it doesn't fall prey to any malicious activities. However, you can always have the best WordPress Web developers in India to help you if nothing seems to work out! Answer the following questions to check whether your WordPress website is secure or not.
Do you have the updated version of WordPress?
You must always use the latest version of the platform with supported plugins. Even if some of your plugins are not compatible with the recent version of WordPress, you are doing wrong by not switching. You need to realize that the latest updates are better equipped against malicious activities and hacking. You can't risk your entire site for a few plugins. Even if you find a few broken plugins with the shift, updates from plugins and WordPress can definitely repair them.
Are your plugins, themes and scripts updated?
Along with the updated version of WordPress, you must have updated plugins, themes and scripts too. You need good WordPress Web developers to handle your coding, or else poor coding can result in a mess. This is why you need to keep your plugins updated with updates that come from official sites. Additionally, get rid of unused plugins. Same goes for themes and scripts too. Keep them updated for smooth functioning.
Do you have the right WordPress security plugin?
You need to be careful about having the right security plugin so that security threats can be identified and neutralized as soon as possible. You can use SSL to encrypt your communication and keep it out of reach of hackers.
Do you know about the latest WordPress security threat?
Although new updates come with fixes for previous security issues, the site is at its highest susceptible stage when switching to the latest version of WordPress. This is because hackers are much smarter and faster than we may think! After they are done with the previous threats, they are all prepared with superior threats that they send with the newer versions! So, you need to be attentive and alert at all times for new threats to pop up at any time; and you must take steps to prevent them from creating disasters on your site.
Do you keep changing your login, admin name and passwords?
You must make it a point to keep changing your default initials from time to time to keep your site protected. Keep your admin name hidden to make it difficult for hackers to attack. Also, you must have a strong password combination to make it tricky for hackers to get hold of it. Your password must contain alpha-numeric letters along with special characters so that it gets difficult to guess. You must also keep changing your password frequently.
Is your WordPress database secure?
Database is where all your information is, so you definitely need to keep it secure. Use separate databases for different websites and avoid access to a single user. Separate databases will ensure that if one database is hacked, it affects only one website, and not all. You must also change the name of the database, and restrict access to it.
Do you have a secured hosting server?
Secured hosting servers are responsible for watching on the latest security threats, and are well equipped to tackle such threats by making changes on the firewall coding. So, get the right and secured hosting server if you want to protect your website. This is where Jain Technosoft can help, where you can get the best hosting services at the most cost-effective rates with the most appropriate services to provide you with a whole new experience of WordPress.
One piece of advice – Install a Web Application Firewall and keep it updated with time so that it looks after the security status of your website round the clock. Also, make it a point to create a website backup in case something goes wrong. Keeping a backup will not protect your data from being hacked, but it would be useful in case of technical faults or other such misfortunes.