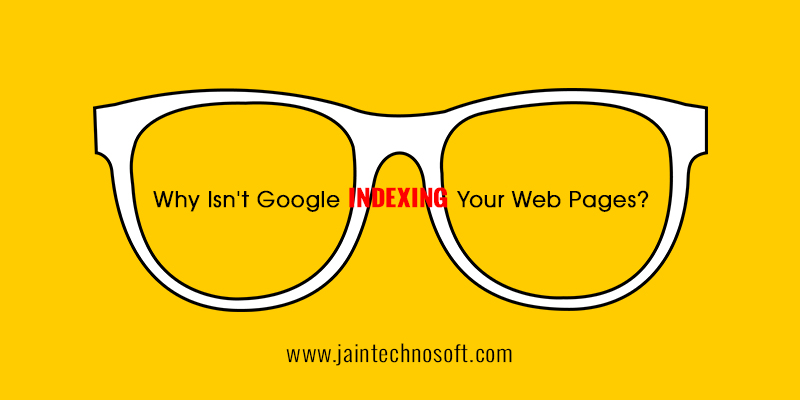 Google needs to index your website so that you can get organic traffic on the site. If your site isn't indexed, it won't be seen. If some or all of your web pages are not being indexed, you need to first recognize what indexing issues you have. Here are some common reasons why Google does not index web pages. Check if you are facing any of them.
Are you new yet?
If you have a new website, you don't need to worry. Just wait for a while. It will take Google some time to find you. So, don't panic and give it a few more days. But, even after giving it sometime, if you don't find your pages indexed, you need to check from the below mentioned points what the issue might be.
Is your website indexed under a www or non-www domain?
If you have two sites, one with www as a sub-domain and the other without, you need to make sure that both your sites are added to your GWT account so that they both can be indexed. You can set your preferred domain but, you need to verify the ownership of both.
Are your pages password protected?
If you have password protected your web pages, Google robots will not be able to access them. Even, the users who do not have your password won't be able to view your content; thus, having a negative influence on user experience.
Do you have crawl errors?
There may be crawl errors on your pages. If this is the case, then Google will be able to see your pages but, will not be able to crawl them and hence, won't be able to index them. In order to check if you have any such errors on your pages, go to Google Webmaster Tools – Select your site – Click on "Crawl" – Click on "Crawl Errors". If you have any crawl errors, you will be able to see them.
Do you have errors in the robots.txt file?
Your developer or editor might have blocked your website using the robots.txt file. This will exclude single files or whole directories from being indexed. You need to cross-check your robots.txt file to make sure that you do not exclude directories that you want to see in Google's search results. Just remove the entry of these directories from robots.txt and your site will be reappear in the index.
Do you have a sitemap?
A sitemap.xml is a simple list of directions that Google follows to index a site. You will face indexation issues if you don't have a sitemap. If you have one and are still facing issues, you need to revise and resubmit your sitemap.xml.
Do you have lots of duplicate content?
If more than one URL on your website have the same content, you have a duplicate content issue. This will confuse search engines due to which they won't index your site. To solve this issue, select the page you want to keep and 301 redirect the others.

Indexing is the foundation of good SEO. For achieving better optimization results for your website, you can contact Jain Technosoft, a leading SEO company in India, who offers the best SEO practices right from the correct use of keywords, proper link building, good website navigation and structure to right content usage.