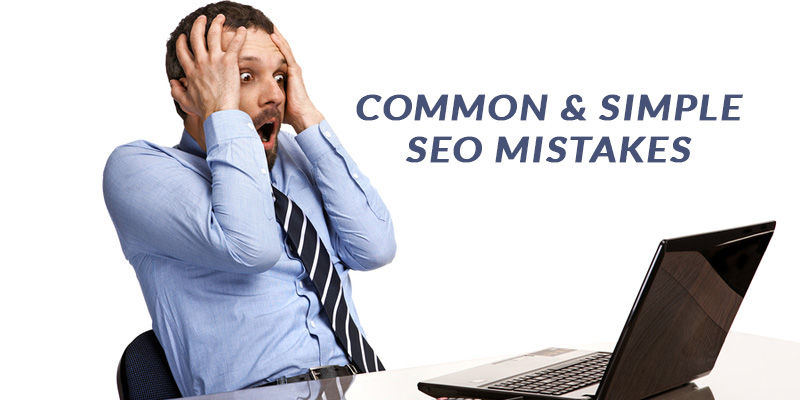 Many websites are beautifully designed with great content yet, they miss out on ranking in SERPs. You might also be a victim. Have you wondered why? We have a few reasons that might suit your situation. Have a look.
PAGE TITLE
You have approximately 50-60 characters to write a title. Use it to the fullest to write a perfect title that conveys the message you want to deliver to the audience. It isn't always necessary to stuff your title with keywords. You may use one or two keywords that can help Google to consider it for ranking but, you don't need to stuff it with every keyword possible. Even if you don't include keywords and write a relevant and attractive title, it is good enough.
Another issue could be that you do not pay much attention to the page title and the title you include might be a duplicate by default. Someone else might also have used the same title. So, you need to find out and create a unique title.
Also, don't write an irrelevant title only to grab the attention of the users and have them click on your page only to find out that the title and page content differ. Because if Google finds out, then you must forget about ranking.
META DESCRIPTION
Just like the title, you have a capacity of around 160 characters to write an appropriate meta description. Use this as an advantage to write a relevant and compelling statement to tempt the searchers to click on your link in SERPs. Make sure that your description is relevant to the content of the page or else it might lead to visitors soon navigating away from your page if they find content that they are not looking for, and this will affect your search engine rankings.
If you use any keywords from a user's search query, then those words will be highlighted in bold, which will help the user to identify which search results are more likely to match the query. So, use one or two keywords in your description but, don't forget that your description should be able to sell. Make it compelling for every user to come to your site, only then will you get enough conversions.
Also, make sure to update the description if you are making any changes to the site's content or else, it may cause confusion and the users might not click on your page because of mismatching title and meta description.
XML SITEMAP
Google indexes a page quickly if you have it on XML Sitemap and the Sitemap registered with Google Search Console. It won't even take a few minutes before Google indexes your page. If you are sure that you have a perfect website structure and have the best content, make sure that you have it on the Sitemap so that search engines see you as soon as possible.
UNNECESSARY CODES
Codes affect a page load speed. Every code on your page will slow down your page loading time. So, try keeping the codes to a minimum. Get rid off all the codes you do not require. You can use Google's PageSpeed Insights Tool and enter your URL to see how you can improve on your codes. It will help you know how certain codes can be downsized to increase your page loading time.
Old codes also count up to an unnecessary list, which is useless but, only adds to slowing down your site. If you have used a tool and then changed to another later but, have forgotten to remove the old one, then it adds up to an unnecessary code. You can check for which codes are there on your site by using the Ghostery plug-in for Chrome, and get rid of the codes you don't require.
VIDEO EMBEDDING
You might have added a relevant video to your website for helping the users understand your product or service or for providing them additional information. But, is your video embedded appropriately? Is the video execution ideal for SEO? If you have used JavaScript popovers for your video, it might be a missed opportunity for getting your additional information ranked. Embed your videos into your own pages to make them rankable. Instead of having JavaScript popovers, it is advisable to let every video have its own rankable page.
Every single minute mistake will affect your rankings in SERPs. In order to make sure that every element of your site is perfect, you need to hire specialized professionals. You can get in touch with Jain Technosoft, a leading SEO company in India, who has a skilled team that considers every minute detail like keywords, navigation, website structure, link building, content and more to help you rank higher in SERPs in an organic way.