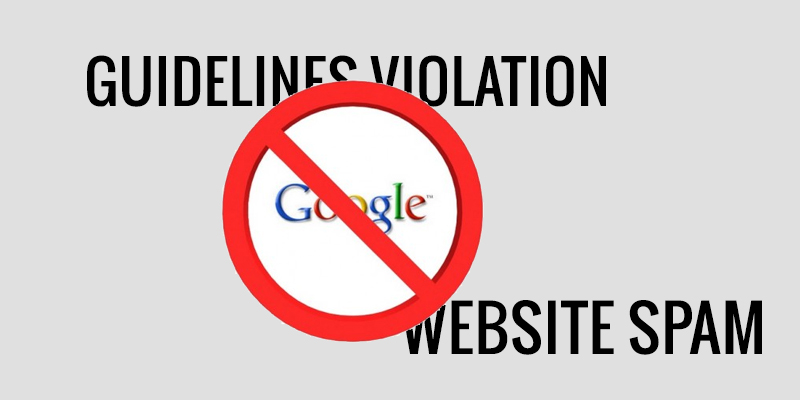 "Repeated violations may make a successful reconsideration process more difficult to achieve. Especially when the repeated violation is done with a clear intention to spam, further action may be taken on the site. In order to avoid such situations, we recommend that webmasters avoid violating our Webmaster Guidelines, let alone repeating it. We, the Search Quality Team, will continue to protect users by removing spam from our search results."
The above statement was posted by the 'Google Search Quality Team' on the Webmaster Central Blog. This shows how Google is frustrated with webmasters who are violating its guidelines and specially those who are repeatedly doing so with the intention of spam. It seems like Google is all set to put up harsh penalties against such offenders, which includes such sites to be de-indexed or completed banned and blocked from Google.
There are variations in opinions of people about Google's announcement. Some say the step taken by Google is a good one since it has been enough with all these offensive acts while the others say that they cannot help but continue with violating the rules in order to get higher ranking because getting a higher rank today is becoming even more difficult.
Whatever the opinion, Google isn't concerned. All it knows is that it is high time it takes strict action against these acts of spam. So, if you want to stay on Google and promote  your business there, then you have no option but to follow its guidelines.
Why Google struggles so much is because it wants to make sure that the search results are as relevant as possible for the searchers. It wants the users to be satisfied and get all they are looking for from trusted sites. But, webmasters are using all kinds of malpractices to achieve a higher ranking on Google and thus, users do not get the quality of information they are looking for. Google has been rolling out new algorithms every now and then to make search results better each time but, it seems like it now has no option but to take harsh actions against these manipulations.
However, Google is not so harsh that it wouldn't respond to your requests. If you have violated any of its rule accidentally without any intention of doing so and Google has penalized you for it, you can appeal to it saying that you would correct your mistakes and ask for another chance. Google might reconsider your request and lift the penalty against you giving you a chance. But, there are many who take advantage of Google's generosity and once Google lifts up the penalty, they return back to violating the rule. This is a clear indication of webmasters violating the rules on purpose only to get a rank. This is the reason why Google had to turn to stricter ways.
So, if you are genuine and have no intentions of making any manipulations to Google's guidelines for achieving a higher rank, you must remember to follow its rules and also make it a point to stay in the good books of Google. You can achieve this by creating unique, engaging and original content on your site and building up relevant and high-quality organic links to your site. Have a site that loads quickly, is mobile-friendly and easy to navigate, which increases user experience and thus, helps you to rank higher in Google.
If you are not very sure of the SEO practices you need to pursue and the guidelines you need to follow for organic ranking in Google, let Jain Technosoft take care of it. We are a popular name in the SEO industry, and provide the best SEO Services in India for any kind of business.