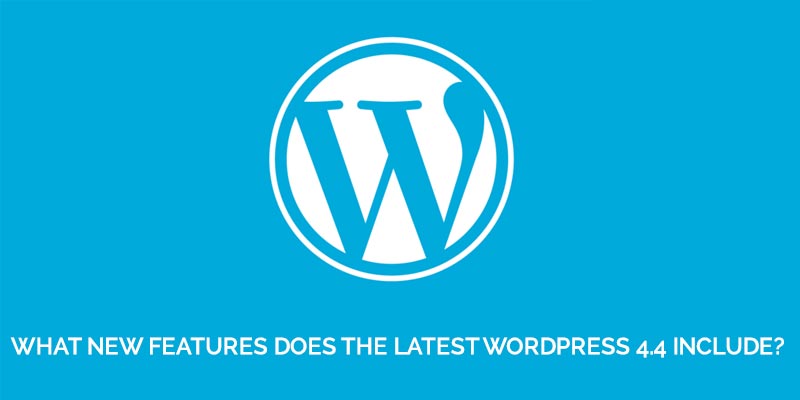 In the honour of the jazz legend Clifford Brown, the latest WordPress version – WordPress 4.4 – has been recently released is named as 'Clifford'. You may download it or update it from an existing installation dashboard.
WordPress 4.4 is focused on responsive web designs, and it ships with a new default theme designed by Takasho Irie, named as 'Twenty Sixteen', which is a minimal type-based approach ideal for blogging. This platform is definitely going to revolutionize the way websites are published. In this article, we will show you how. You can approach the best WordPress web development company if you plan on building a website on this platform after learning about its exclusive features.
Many of this latest version's features were previously available as plug-ins, which are now streamlined and standardized as special features. All the changes made have obviously been implemented to enhance user experience and improve efficiency. Here are some of them.
'Twenty Sixteen' theme
This theme, inspired by Ghost and Medium, has lots of features that deliver a modern blog design right out of the box. Here is the list.
Five colour variations and default colour schemes
Optional sidebar – full width layout for posts
Social menu and multiple menu positions
Custom header and background options
Mobile-first approach
Responsive Images
Mobile devices are slowly and steadily taking over desktops in terms of Web browsing. This is why websites started becoming responsive to fit all screen sizes appropriately. WordPress 4.4 has come up with an exciting feature – the responsive image support – where the system itself modifies the images to serve the most appropriate size based on the user's device and screen size. The images you upload will automatically be cropped to the most appropriate size. So, you no longer need a third-party theme or plug-in to adjust your pictures. Also, this feature will conserve bandwidth and speed up websites.
oEmbed support
WordPress 4.4 includes increased support for oEmbed. In previous versions of WordPress, users could embed content from YouTube and Twitter. But, with WordPress 4.4, they can also embed content from Cloudup, Reddit, VideoPress, Speaker Deck and ReverbNation. Earlier, there was a list of websites that supported oEmbeds for WordPress. But, with this latest version, there is no need to depend on those websites anymore. WordPress 4.4 will support almost all websites that support the oEmbed standard. When a user adds your URL, it will create a preview of the content with an excerpt, link and site's icon. This will not only drive additional traffic to your pages but, will also enhance the reputation of your site.
REST API Development
The REST API has been built-in as a core feature of this CMS platform. However, this hasn't been done completely. It's only the infrastructure that is available as a part of WordPress 4.4 core. The endpoints still require a plug-in. But, it's a good step though. It gets easier to implement changes without extensive coding and time-consuming alterations. It is expected that the endpoints will be introduced in the next release of WordPress, which will mean the including the full API.