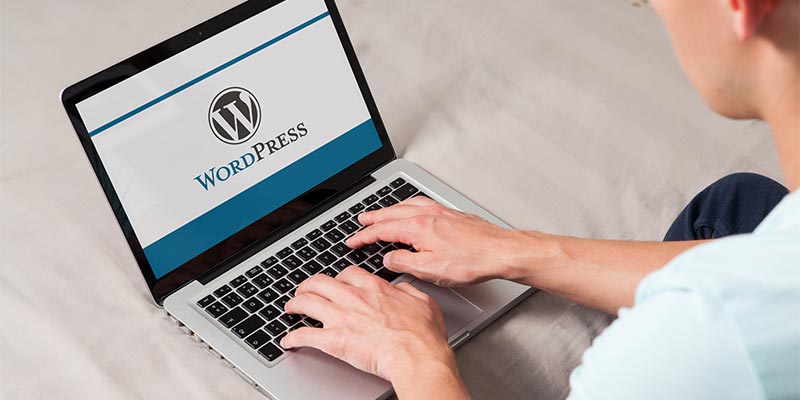 WordPress is the most popular platform on which millions of websites have been built today. It has been able to achieve such popularity because of its excessive customizability options that lets you customize just about anything you wish to, and does not require much development time to get your site running. In this blog post, you will learn how to build a WordPress site and how to do so in just 24 hours!
Choosing a domain name
The first step for building a site is to choose a domain name. While doing so, you must remember that your domain name should be short and catchy. ('Short' here means not more than three words.) It must also related to your brand and speak about what your business is about. If possible, you must choose one that is keyword-related. Thus, the words that you choose should be able to communicate and include your brand, industry and keywords.
Choosing a Web host
A Web host plays a very important role in building a site. It is a big challenge to select one that can prove to be beneficial and positive to you. You need to find a host that suits your requirements and lets you upgrade your monthly bandwidth as needed. As more and more traffic is driven to your site, you will want to upgrade your bandwidth. Make sure your Web host does not have any restrictions for the same, or else your visitors will find your site down due to lack of bandwidth. Also, make sure that your host will provide you with the best security possible.
Downloading WordPress
Next, you need to download WordPress. For this, you must go to WordPress.org and download the install files, after which you will need to unzip them. Then, log on to your Web host and upload the files. You may upload the files to the root folder and have your entire site based on WordPress, or you may have only a section of your site based on WordPress – the choice is yours.
Creating MySQL Database
The next step for you is to create a MySQL database, without which you will not be able to have a successful WordPress installation. While creating your username and password, the MySQL database wizard creates a username with the database name and user, for example – user_databasename. So, username_db1 will be your full username when you modify wp_config.php.
Installing WordPress
Before installing the WordPress files, you will need to make some necessary changes without which your installation will not work. The first change you will need to make is to your wp_config.php. Remember that the items in this file do have a specific order to which if changes are made without knowing what you are doing, you may introduce problems in your installation. It is best to hire a WordPress web development professional to help you take care of this.
Other than renaming the above mentioned file, you also need to make changes to the database name, database username, database password and database host. After making all these changes, you proceed to the main install URL for installation. In just a few seconds, you will be notified that WordPress has been installed. This entire procedure takes around 15 minutes only.
Installing a good theme
Now, you need to find a good theme that will meet your requirements. Moreover, it should be one that is light-weight, loads fast, has valid HTML and CSS, and is compatible with the plugins you plan to use. Make sure the theme you choose is customizable and can be integrated with your brand's colours, or one that gives you the option of changing colours after installation. Once you have selected a theme, you can easily install it by downloading the files, extracting them and then uploading them to your server. Go to your WordPress themes and change it to the new one in order to test it out.
Now that your WordPress website is tested and ready, you need to keep a check on some essentials in order to implement effective SEO. These include the following –
Changing the structure of your permalinks
Checking for increased site speed by condensing down CSS and JS files
Changing from www to non-www
Allowing search engines to index your site
Checking the pages that need to be Noindexed, Follow Archived and Disable Archived
You must hire a reputed WordPress web development company to help you build a perfect WordPress website, where all of the big and small elements will be taken care of, while you rest assured to get the best website for your business!